CUP: Hamlin Drops Appeal Plan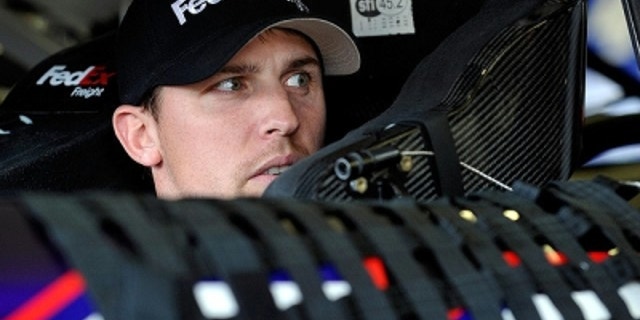 Denny Hamlin decided not to fight the law after all.
Hamlin, who was fined $25,000 by NASCAR for criticizing the quality of racing in the new Generation-6 cars after the Subway Fresh Fit 500 two weeks ago at Phoenix International Raceway, initially vowed he would appeal the penalty and wouldn't pay the fine.
But late Thursday afternoon, Hamlin, who drives the No. 11 Joe Gibbs Racing Toyota, issued the following statement through Twitter: "After a lot of thought I have decided not to appeal the fine NASCAR has issued. Dragging myself, my team and NASCAR through the mud for the next 2 weeks would not be good for anyone. I firmly believe I am in the right on this issue and will stand behind my decision not to pay. I understand NASCAR will do what they feel is necessary based on my decision. Thanks to all of my fans and peers who have supported me in this decision. I look forward to putting it to rest."
NASCAR, likewise, issued its own statement, which read: "NASCAR announced today that the $25,000 fine assessed to driver Denny Hamlin on March 7 will be settled per Section 12-3 of the 2013 NASCAR rule book after being informed by Hamlin that he will not appeal the penalty. Hamlin was fined after the sanctioning body determined he had violated Section 12-1 (actions detrimental to stock car racing). NASCAR considers this matter closed."
Hamlin becomes the latest in a long line of drivers over the years who have figured out that NASCAR really does have the final say in all things governing the sport.
NASCAR has the right to collect the $25,000 fine from either the race purse or the points fund.
Tom Jensen is the Editor in Chief of SPEED.com, Senior NASCAR Editor at RACER and a contributing Editor for TruckSeries.com. You can follow him online at twitter.com/tomjensen100.