CUP: Gen-Six Car Passes Big Daytona Test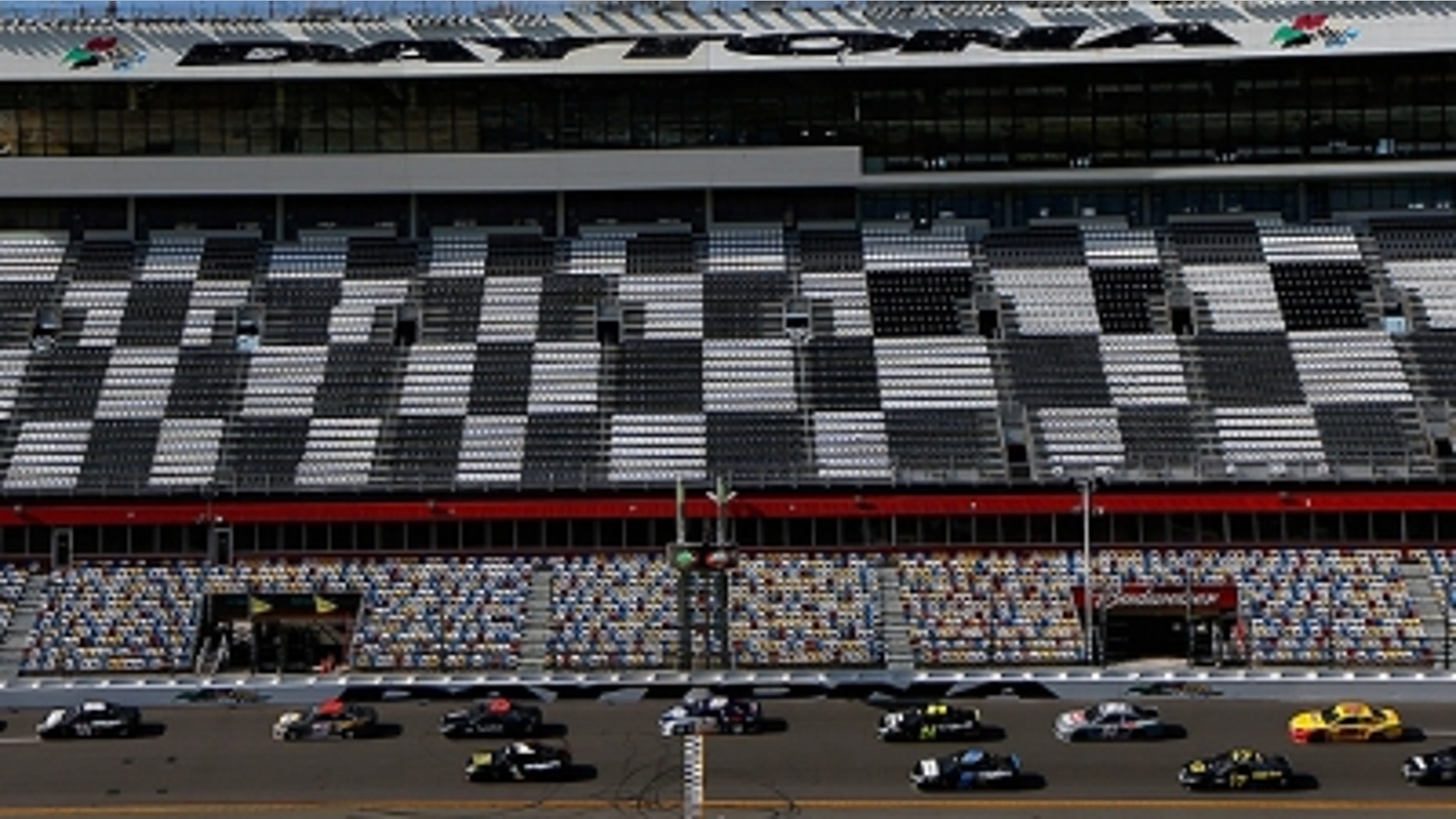 Three days and 21 hours of preseason testing ended at Daytona International Speedway Saturday afternoon with NASCAR and its Sprint Cup teams generally pleased with the status of the new Gen-Six race car.
By the time the final session ended at 5 p.m. (ET), many of the drivers – and quite a few of the teams – participating in the test already were home in North Carolina. A 12-car crash Friday afternoon called an early end to testing for some teams because of the relative lack of car inventory as the new season approaches.
But some held out to the session's dying minutes, with Kyle Busch the final car on the track. Among those testing into the twilight were Matt Kenseth, in a new position with Joe Gibbs Racing, and Carl Edwards, trying to launch a comeback after a dismal season at Roush Fenway Racing.
Greg Biffle led the final session with a speed of 194.936 posted in the last hour. Biffle's run was the fastest single-car lap of the three days.
The fastest speed of the six sessions was recorded Friday afternoon by 2011 Daytona 500 winner Trevor Bayne, who ran 199.650 in the draft.
With testing speeds approaching 200, speeds likely will climb into the low 200s when teams return for practice and racing here next month. And NASCAR seems pleased with that status.
"We think we're in a good spot," said NASCAR vice president Robin Pemberton. "The speeds are slightly higher with single cars and slightly down for the pack. We feel like we're in a way better place than we were a year ago."
NASCAR tinkered with rules last year as speeds pushed to 206.
"We're in the ballpark," Pemberton said. "We know the teams will go back and bring a little better this and a little better that. We feel comfortable with that. The speeds will fluctuate a lot. But we're right in the ballpark. We don't foresee any changes."
Pemberton said he anticipates the Daytona 500 pole speed being in the 196 range, "depending on weather," he said.
Next on the new-car test list – Thursday and Friday at Charlotte Motor Speedway.
Mike Hembree is NASCAR Editor for SPEED.com and has been covering motorsports for 30 years. He is a six-time winner of the National Motorsports Press Association Writer of the Year Award.