CUP: Gatorade Duel – Last Chance For Some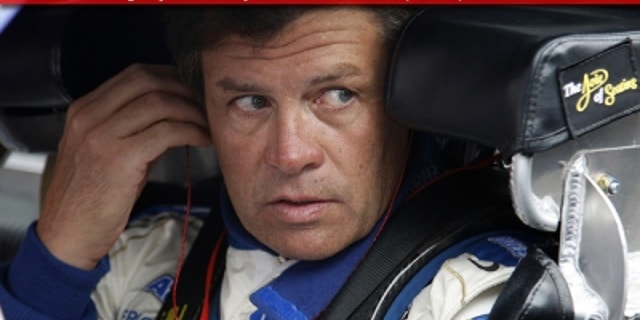 For some, it's a last chance to shine before the Daytona 500. For others, it's simply a last chance.
Forty-nine Sprint Cup drivers will compete in a pair of 150-mile qualifying races – the Gatorade Duel – Thursday afternoon (2 p.m. ET on SPEED) at Daytona International Speedway.
The races will play a significant role in determining the starting grid for Sunday's 500. Although all drivers linked to a team that finished in the top 35 in owner points last season are assured of a spot in the 500, Thursday's races will be the last shot for a group that includes some big names.
Looking to race their way into the 500 Thursday will be Michael Waltrip, Bill Elliott, Kenny Wallace, Dave Blaney, Joe Nemechek, Michael McDowell, Robert Richardson Jr., Robby Gordon and J.J. Yeley.
The only specific positions solidified in the 500 field are first and second. Carl Edwards won the pole Sunday with a speed of 194.738 mph, and his Roush Fenway Racing teammate Greg Biffle took the other front row spot at 194.087. Other drivers assured themselves of positions on the grid in Sunday qualifying, but Edwards and Biffle are the only drivers with locked-in spots.
The front-row starters always face somewhat of a dilemma in the qualifying races – run for the win or drive conservatively and protect what obviously is a good car.
But Edwards says here is no debate.
"I know how good our backup car is," he said. "I also know you can't give these other guys any advantage. If I were to not race and not understand the dynamics that are going to happen during the daytime here at this race track with this package, I'd be giving them something. I have to go out there as a driver and mix it up, race, see how our car handles."
Biffle expressed similar feelings.
"Certainly the primary concern is to protect the race car," he said. "We know that we want to start the race with this 500 car. We got a lot of work into it.
"Secondly, we need to get in competition with this car, see how it drives, see what adjustments we need to make to it, what we want to do to it.
"I'm sure at some point we'll be back in a little bit of traffic, but we don't want to get back in the latter part of this event three-wide or something, back where guys are fighting for their life to try to get in the 500."
Edwards, Dale Earnhardt Jr., Marcos Ambrose, Ricky Stenhouse Jr. and Trevor Bayne will start in the first five in the first race. In the top five on the grid in race two are Biffle, Casey Mears, Jeff Gordon, Martin Truex Jr. and Mark Martin.
Mike Hembree is NASCAR Editor for SPEED.com and has been covering motorsports for 30 years. He is a six-time winner of the National Motorsports Press Association Writer of the Year Award.