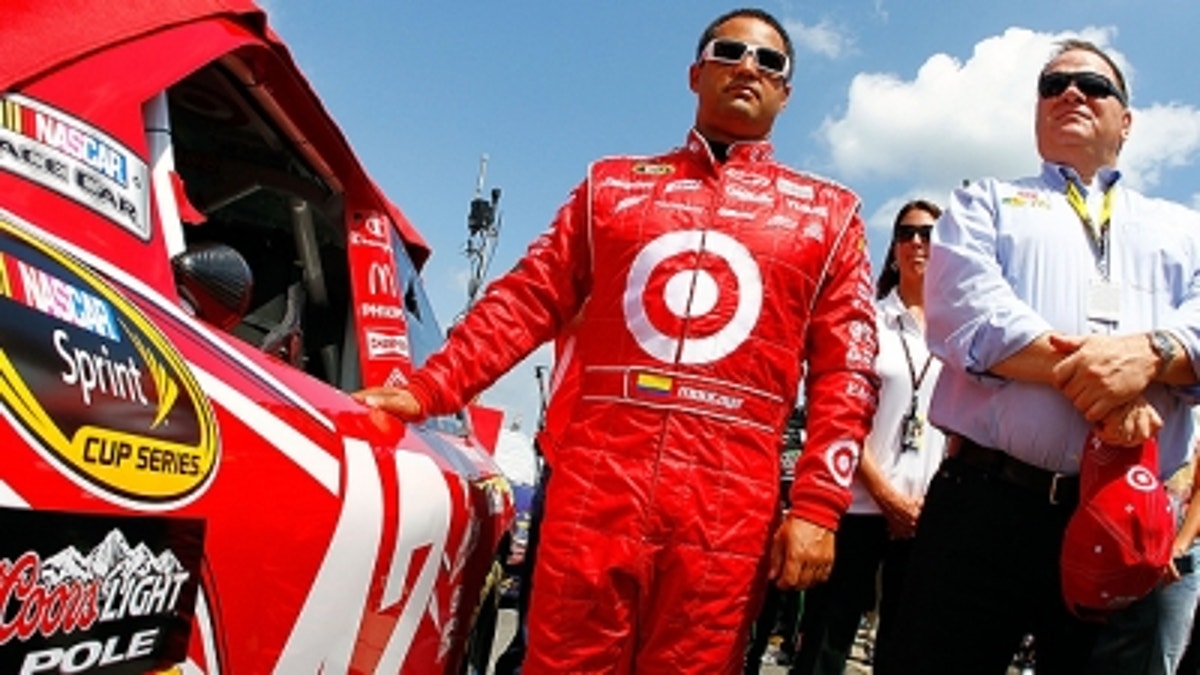 At the start of the 2012 Sprint Cup season, team owner Chip Ganassi looked back on the 2011 worksheet and declared his organization's year as "just pathetic."
Unfortunately for Ganassi and his drivers, 2012 continued the trend.
Drivers Jamie McMurray and Juan Pablo Montoya have gone winless the past two seasons. McMurray had two top fives and four top 10s in 2011. Those numbers dropped to zero and three last year. Montoya had two top fives and eight top 10s in 2011 and dropped to no top fives and two top 10s last season.
Montoya's highlight last year, unfortunately, was his much-publicized crash with a jet dryer during the Daytona 500.
Ganassi's road to return to the Sprint Cup mainstream is a tough one.
"This business – as anybody that's competed in NASCAR knows, it's very, very humbling at all levels, not just from the ownership level," Ganassi said. "This sport can make you take a look at yourself. You're successful in one area and you come over there – it's a challenge. There are a lot of moving parts.
"We're here. We're all together. You just have to have that courage to hang in there. When you have a bad year or two, you have to look at yourself in the mirror sometimes to see what you're made of."
Ganassi brought in new team and technical management last season, but the turnaround has been slow.
"Quite honestly, it didn't happen as fast for me as I would have liked," Ganassi said. "It was just one of those years when nothing seemed to work, but I can tell you it wasn't for a lack of effort."
Ganassi has had sensational success with his IndyCar and sports car teams and has shown spurts of that same energy in Sprint Cup, but he hasn't been able to generate the same long-term success.
"In 2004 and 2005, we struggled with our IndyCar team," he said. "Those struggles made that team better. Part of their success today, I think, comes from that. I think the same holds true for the NASCAR team.
"Something that's missing from our list is a NASCAR championship. I'm hard at it to add that to our list of accomplishments. While we had again a tough season in 2012, our expectations are to run at the front."
Mike Hembree is NASCAR Editor for SPEED.com and has been covering motorsports for 31 years. He is a six-time winner of the National Motorsports Press Association Writer of the Year Award.