CUP: Furniture Row Rolls On With Kurt Busch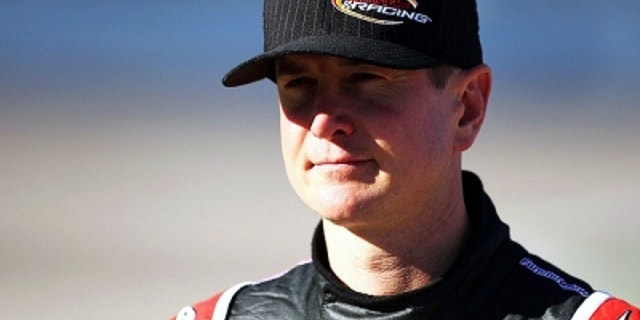 The Great Denver Experiment continues.
Furniture Row Racing is located in Denver – not Denver, North Carolina but Denver, Colorado, practically a world away from the NASCAR heartland of Charlotte.
Operated by Denver-based furniture store chain owner Barney Visser, FRR continues to swim against the tide, running a full-time Sprint Cup team from a base in the Rocky Mountains.
It was an eventful year for the Chevrolet team, which started the season with Regan Smith in its cars but ended the year with Kurt Busch aboard.
Smith scored the team's only Sprint Cup victory at Darlington Raceway in 2011. He had raced with Visser since the 2009 season and seemed to be on a long-term trajectory with the team, even moving into a home in the Denver area.
But Smith and FRR went separate ways late in the 2012 season. Busch, then driving for Phoenix Racing, jumped at the opportunity to join FRR, replacing Smith with six races left in the season. Smith moved on to replace Dale Earnhardt Jr. for a pair of Sprint Cup events as Junior recovered from a concussion, and is scheduled to drive full-time for JR Motorsports in the Nationwide Series next year.
In 30 races this season, Smith had one top-five and three top-10 finishes.
Busch took over for the second Charlotte race. He finished 21st there, 25th at Kansas and 15th at Martinsville and then strung together three top-10 runs to end the season.
Busch will remain in the FRR Chevys for 2013, with long-time garage-area resident Todd Berrier scheduled to continue as crew chief.
With 24 Sprint Cup victories and a championship (2004), Busch is easily the most accomplished driver to sit in the Furniture Row cars. The next season will help to determine if he can continue to rebuild his career after some troubled times.
As part of the effort to strengthen its organization, FRR announced recently that it will develop, train and oversee its own over-the-wall pit crew starting next year. Previously, the team has used over-the-wall crews employed and trained by other NASCAR teams, most recently Stewart-Haas Racing.
Mike "Tiny" Houston, a veteran over-the-wall crewman, will be the team's pit crew coach. Crew members will train at the Performance Instruction and Training facility in Mooresville, N.C.
Houston joins Furniture Row Racing from Hendrick Motorsports, where he has been the front-tire carrier for Dale Earnhardt Jr.'s team. During his seven-year stint at Hendrick Motorsports, Houston also worked as a front-tire carrier on Jeff Gordon's and Jimmie Johnson's cars.
Houston played football for Western Carolina University and wrestled in the National Wrestling Alliance organization, where he was known as the "Minister of Pain."
"Re-establishing our own over-the-wall crew has been high on our radar," said FRR general manager Joe Garone. "But before entering into this vital operation, we wanted to make sure that we had everything in place that would allow us to produce a highly-qualified over-the-wall crew.
"With Mike Houston coming on board to lead us in this new venture, he brings first-hand experience and a thorough understanding of what it takes to develop and maintain a successful pit crew week in and week out. And being able to train at the state-of-the-art PIT facility is a great opportunity that will only enhance our program."
Mike Hembree is NASCAR Editor for SPEED.com and has been covering motorsports for 30 years. He is a six-time winner of the National Motorsports Press Association Writer of the Year Award.