CUP: Friday Talladega Notebook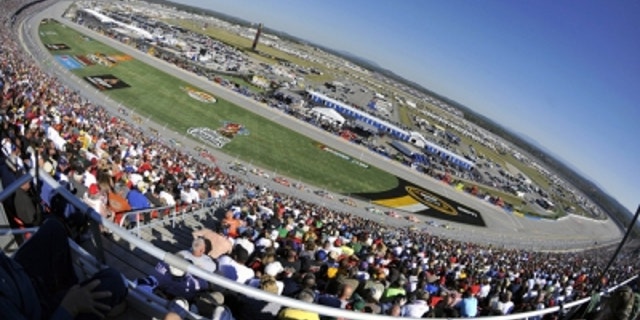 [FRIDAY 11:16 am ET]
RAIN, RAIN GO AWAY — For the moment, the weather at Talladega Superspeedway is partly cloudy and comfortable, but it isn't expected to stay that way, unfortunately. According to weather.com, there is a 50 percent chance of rain today, with showers already reported nearby. The probability of precipitation rises to 90 percent on Saturday, with a 60 percent chance of rain on Sunday.
NASCAR has its high-tech Air Titan track drying system at Talladega this weekend, and it looks as if it will get a workout soon.
Here is SPEED's NASCAR television schedule from Talladega today (all times ET):
• 2 p.m. — NASCAR Sprint Cup practice.
• 3 p.m. — NASCAR Live
• 3:30 p.m. — Sprint Cup Happy Hour
• 4:30 p.m. — NASCAR Live
PHOTOS:
Talladega NNS Thursday Gallery
Talladega Notebooks:
Tuesday
Thursday
Tom Jensen is the Editor in Chief of SPEED.com, Senior NASCAR Editor at RACER and a contributing Editor for TruckSeries.com. You can follow him online at twitter.com/tomjensen100.