CUP: Friday Richmond Notebook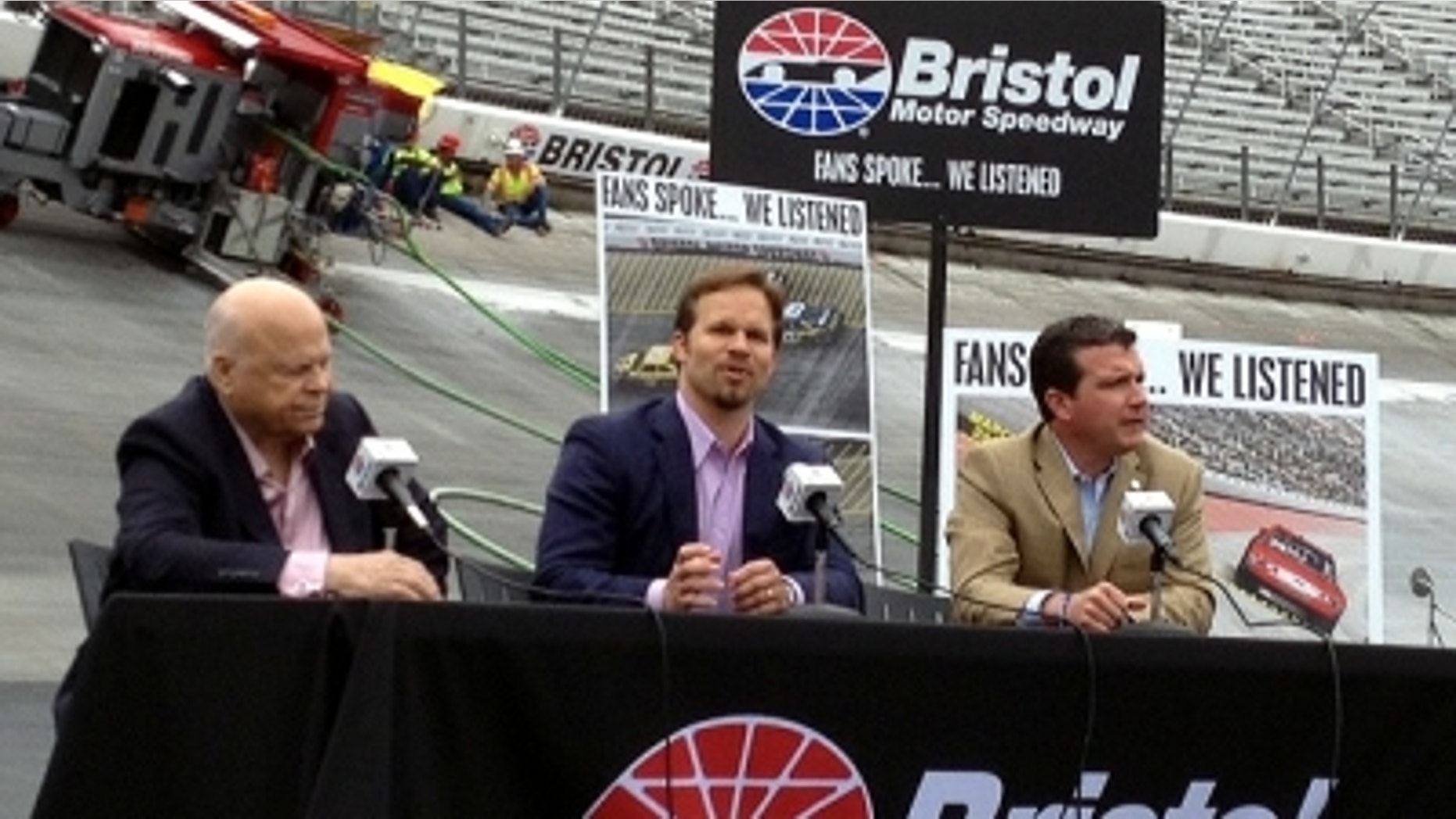 Editor's note: This notebook will be revised throughout the day at Richmond International Raceway. Check back for updates.
BRISTOL DRAWS BRICKBATS — On Wednesday, Speedway Motorsports Inc. Chairman and CEO Bruton Smith announced that the upper lane of Bristol Motor Speedway will ground down and flattened out in an attempt to put some more drama back in the racing. The idea hasn't gotten much traction with drivers so far.
"I think they're wasting their time," NASCAR Sprint Cup points leader Greg Biffle said Friday morning at Richmond International Raceway. "You're not going to cut the banking out unless you cut several feet (of track) out. ... I don't know. I think there are better ways of getting a better show there."
Biffle had some very definite ideas. "The first thing I'd look at is the tire," he said. "The second thing is ... if they ground the bottom groove from the center of the corner off and (gave) it a little more grip — then can dictate when they grind it whether they make it smooth. I'm sure that's hard to do, but if the bottom groove had a little bit more grip coming off the corner, that would probably fix it."
Kevin Harvick said he was disappointed that drivers were not consulted as to their opinions on what should be done at the track.
"I'm happy that they're going through the effort that they're going through, to try to fix it," Harvick said. "Obviously when they changed it, they tried to make it better. But reading all the stuff this week and listening to the things that were said this week that they don't want the drivers' opinion. That's fine. It's just one of those deals."
Biffle was miffed, too.
"We're the ones driving on the track," said Biffle. "We're the ones who knows what it needs. How can somebody who doesn't drive on the track know what it needs?"
"You can only give responses if you're asked," added Jimmie Johnson.
KENSETH SEES CHANGES — Much in NASCAR has changed since 1998, when Matt Kenseth made his NASCAR Sprint Cup debut. One of the things that has changed significantly is the structure of Roush Fenway Racing, the three-car team Kenseth drives for.
"When I started it was a five-car team and Mark (Martin) and Jeff (Burton) were over here and Chad (Little) and Kevin (Lepage) were over here," said Kenseth. "It was really different and nobody talked to each other or shared information. They had their two little groups and it was hard. It is different today because the cars are almost identical and we share every single thing that goes on from the second they start getting built until the race starts and through the race and everything."
The other big change is the cars themselves. Back then, teams could use a lot more creativity in building their cars. From a team perspective, now the cars are virtually identical in the Roush Fenway fleet, which didn't used to be the case.
"If you look at the last couple years all our cars run fairly close on the race track," said Kenseth. "Usually, typically you don't have a guy win and another guy run 20th and really miss it. It seems like we are all closer to each other than I think you were in years past."
Kenseth attributes that to the current generation NASCAR Cup car, which was known as the "Car of Tomorrow" when it debuted in 2007.
"I think most of that is really NASCAR and the rules package," he said. "If you look over the last five or six years from the COT car with how tight all the templates and tolerances are and the gear rules and dyno on the engines. Everything is so close to being the same it is hard to get very far out on a limb anymore."
Tom Jensen is the Editor in Chief of SPEED.com, Senior NASCAR Editor at RACER and a contributing Editor for TruckSeries.com. You can follow him online at twitter.com/tomjensen100.