CUP: Five Red-Letter Days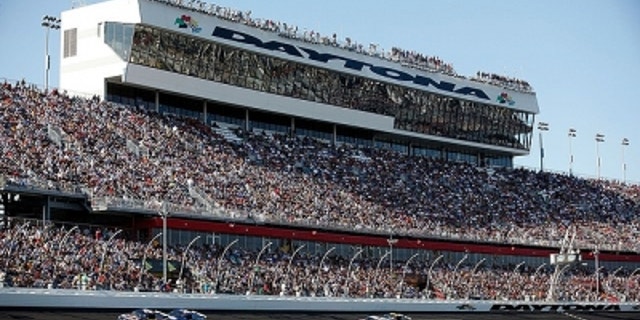 For those counting the days – and many are, only 49 remain until the Daytona 500, the first point race of the 2013 season.
Although the NASCAR off-season is one of sports' shortest, the silence of engines seems to last forever for those seeking to fuel the fix.
Then, once it begins, there's no stopping. Team transporters crisscross the nation in all three major series, beginning a 10-month journey that touches all four seasons and makes noise from one coast to the other.
Big news could come from almost anywhere in a busy, busy season, but here are five red-letter days certain to attract more than the standard level of attention:
FEB. 24, Daytona Beach, FL – It's the Daytona 500, reason enough for an overload of interest. This year, it will carry an abundance of storylines, from the first Daytona appearance of Brad Keselowski as champion to the arrival of the Gen-Six race car to the strengthening of Ford's position with new team Penske Racing. And, oh yes, there's the memory of that thing with Juan Pablo Montoya and the jet dryer…
MARCH 3, Phoenix – As the first race after the Daytona 500, Phoenix sometimes lives in a long shadow, but, for those with long memories, this visit could be a bang-up one. Clint Bowyer has a long memory.
MARCH 10, Las Vegas – It's the first opportunity for teams to play with the Gen-Six car on a 1.5-mile track, a landscape that will be seen repeatedly over the long course of the season. What happens in Las Vegas, some say, doesn't stay there.
APRIL 14, Rockingham, NC – Rockingham Revival, Second Chapter. After a successful return to NASCAR last year, the track that once was a key player in Cup circles hosts the Camping World Truck Series for the second time. There is talk of Nationwide in the future.
JULY 7, Rossburg, Ohio – Few events in recent NASCAR history have been as anticipated as this one, as the Camping World Truck Series returns NASCAR to its roots with the first major-series race on a dirt surface in more than 40 years. The pre-race buildup is also likely to be historic.
Mike Hembree is NASCAR Editor for SPEED.com and has been covering motorsports for 30 years. He is a six-time winner of the National Motorsports Press Association Writer of the Year Award.