CUP: Five Drivers Who Need To Step Up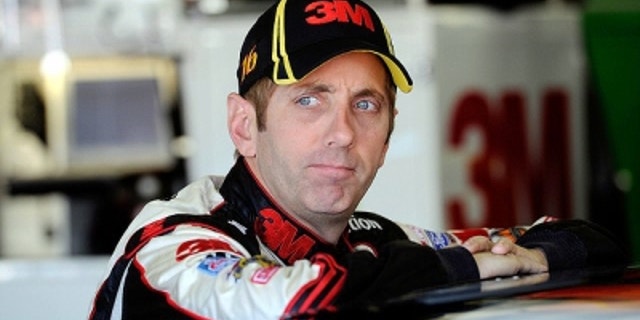 When the checkered falls at the conclusion of the FedEx 400 benefiting Autism Speaks Sunday afternoon at Dover International Speedway, the 26-race NASCAR Sprint Cup regular season will be at the halfway point.
So far, Joe Gibbs Racing and Hendrick Motorsports have dominated the early action, winning eight of the first 12 points races, with Kevin Harvick of Richard Childress Racing capturing two more.
That said, some drivers who were expected to be serious championship contenders are having disappointing seasons so far. As Brad Keselowski showed in 2011 and Jeff Gordon demonstrated last year, it's not too late to turn things around, but it needs to happen sooner rather than later.
Here are five drivers who have struggled lately and really need to pick it up.
1. GREG BIFFLE — It's been a rough 2013 for The Biff, who has no top-10 finishes in last five races, a period in which he has fallen from third to 13th in points. Biffle has three finishes of 31st or worse in his last four starts, and hasn't led any laps since Phoenix, the second race of the year.
Dover should be a great track for Biffle, who has two victories and an average finish of 12.381 at the Monster Mile. But he qualified just 19th on Friday and was 18th in the first practice on Friday and 14th in Saturday's first of two practice rounds.
2. TONY STEWART — The three-time Sprint Cup champion is an uncharacteristic 20th in points heading into Sunday's race, although he is coming off a season's-best seventh in the Coca-Cola 600. Stewart has only two top-10 finishes all year long and failed to lead a lap in 10 of 12 races this season.
During practice Friday at Dover, Stewart didn't do a single qualifying run, opting to concentrate on race setup. Still, he qualified a respectable 22nd, although he was 36th and 29th in the first two practice sessions.
3. BRAD KESELOWSKI — The defending NASCAR Sprint Cup champion opened the season on a roll, finishing in the top four in each of the first four races. Lately, though, things have not gone well for Keselowski, who has three finishes of 32nd or worse in last four races and has dropped from third to 10th in points. Keselowski led 103 laps in the first four races, but has only four laps led in the last seven races.
This weekend, Keselowski gets back crew chief Paul Wolfe, car chief Jerry Kelley, team engineer Brian Wilson and team manager Travis Geisler, who return from NASCAR suspension. Keselowski qualified eighth at Dover and won the last race here, so he should be stout on Sunday.
4. KYLE BUSCH — There is no question about Busch's talent or about the speed of his Joe Gibbs Racing Toyotas. But finishing the deal has been difficult in the last month or so for Busch, who has only one top-10 finish in the last five starts, including three finishes of 37th or worse and two DNFs. During that time he dropped from second to 11th in points.
The good news for Busch is that he's fast again this weekend, qualifying third for the Sprint Cup race and finishing third and fourth in the first two practices. He also won the NASCAR Camping World Truck Series race on Friday. Busch should get back on track Sunday.
5. DANICA PATRICK — At some point, you'd expect Danica Patrick's results to start improving, but so far, they haven't. Last year, she made 10 Sprint Cup starts and had an average finish of 28.3. This year, she's made 12 starts, with 10 finishes of 25th or worse, and an average finish of 26.5. Patrick's best finish in the last four races is 28th, and she has not led any laps since Daytona.
So far, Dover has not been kind to Patrick. She qualified 39th, was 32nd in the opening round of practice and 34th in the second session. None of that bodes well for Sunday.
Tom Jensen is the Editor in Chief of SPEED.com, Senior NASCAR Editor at RACER and a contributing Editor for TruckSeries.com. You can follow him online at twitter.com/tomjensen100.