CUP: Finally, A Flagship For The Captain?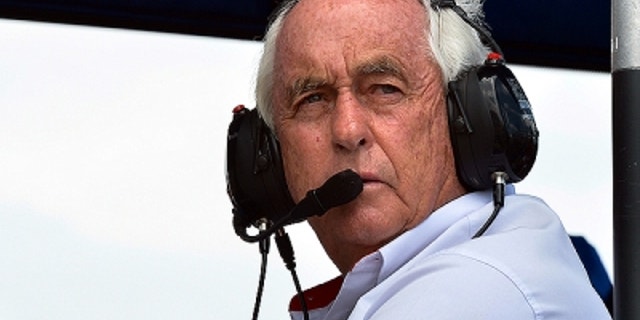 Roger Penske shares much more with Richard Petty than their initials.
Both rank among the major motorsports figures of the past half-century, Petty being a foundation player on the NASCAR scene and Penske being a key element in all things open-wheel.
Petty won seven Cup championships and seven Daytona 500s. Penske cars have won the Indianapolis 500 15 times.
This weekend, barring calamity, Penske finally will join Petty in a limited fraternity – Sprint Cup champion.
Despite motorsports championships and major racing victories across the globe, including in stock-car circles, Penske has fallen short of scoring NASCAR's biggest prize, the Sprint Cup championship.
With only one race left in the season, he stands at the door to the throne room, with the famous fat lady waiting in the wings for her song.
Penske's lead driver, Brad Keselowski, carries a 20-point Chase lead into Sunday's finale at Homestead-Miami Speedway. Five-time champion Jimmie Johnson, the only other driver with a shot at the title, can win it only if Keselowski encounters major problems. A finish of 15th or better by Keselowski will lock up the championship regardless of Johnson's finish.
Among the drivers who have run Penske stock cars: Bobby Allison, Rusty Wallace, Mark Donohue, Kurt Busch and Ryan Newman.
Penske raced in NASCAR from 1972-80 and returned in 1991. His drivers have scored 76 Cup victories.
A Penske championship this year would carry some extra irony. The team owner is racing Dodges this year but announced months ago his decision to move to Ford next year. Then Fiat-Chrysler officials decided to leave NASCAR at the end of this season.
The championship would be Dodge's first since Richard Petty scored for the car builder in 1975. And it would be its last – at least for a while. The company has not closed the door on returning to NASCAR, but its poor timing this year is not the most impressive thing it's done in motorsports.
"I would hope that they come back as soon as possible, but I really haven't had those conversations," Keselowski said of Chrysler. "I would love to see that happen. I think it's important for the sport to have as many participating manufacturers as possible, especially one that fits the sport as Dodge does. I don't have a good feel for their vibe on it, but I hope to see them back soon."
Mike Hembree is NASCAR Editor for SPEED.com and has been covering motorsports for 30 years. He is a six-time winner of the National Motorsports Press Association Writer of the Year Award.