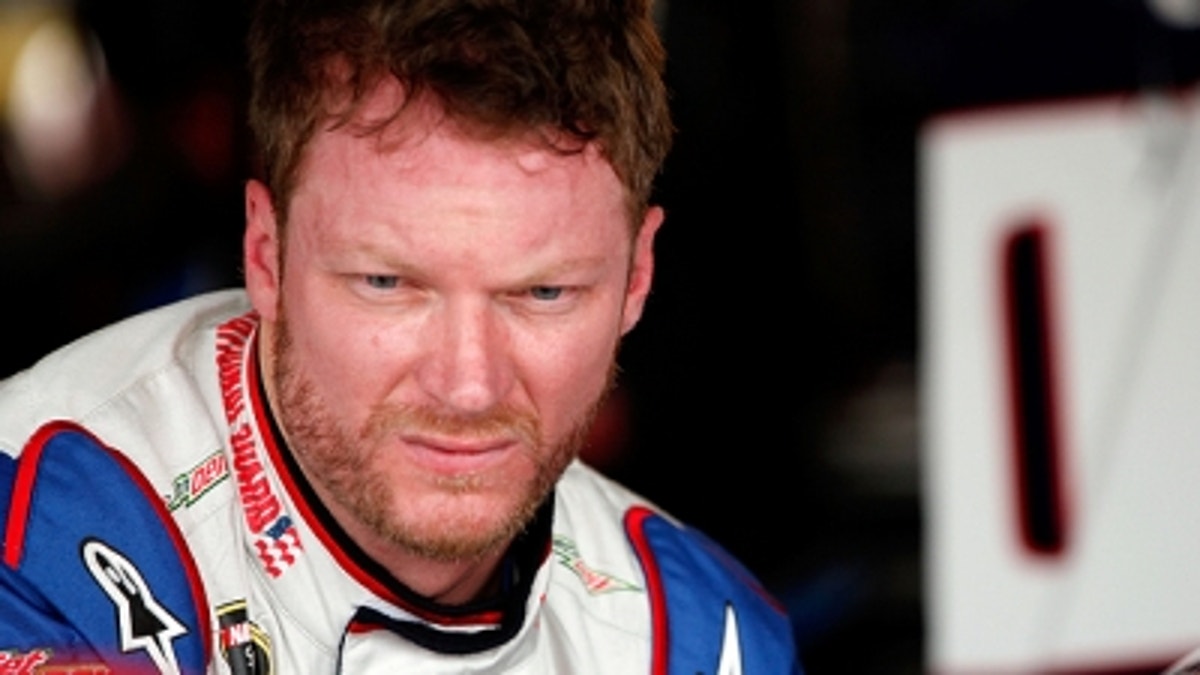 While Jimmie Johnson is the favorite and Denny Hamlin, newly in love with Dover International Speedway, could threaten, some other drivers have hard work ahead Sunday in the AAA 400, the third race in the Chase for the Sprint Cup.
Among the drivers looking to rebound Sunday are Dale Earnhardt Jr., who's seventh in the Chase and 26 points behind, and the Ford duo of Greg Biffle and Matt Kenseth, who could practically remove themselves from serious championship contention with bad runs today.
Kenseth has started the Chase with runs of 18th and 14th, and Biffle has been 13th and 18th. Biffle is ninth in points, and Kenseth is 11th.
"You just take it one week at a time," Kenseth said. "The only thing you can control is your own car and what your own team does, and I think you just work as hard as you can as a team and try to get the best finishes you can every week. You can't really do anything about where everybody else finishes."
Earnhardt Jr. had an eighth-place run at Chicagoland in the first Chase race but dropped to 13th last week at New Hampshire. He needs a top-five run to return to the championship conversation this week.
Earnhardt Jr. wasn't brimming with confidence after practice and qualifying.
"We didn't have a good car in practice, and we didn't find any good speed or find any good balance," he said. "So, yeah, it's going to be a tough day, I think. It's going to be a tough race for us, I believe. We are just going to have to work hard and see what happens."
Johnson leads the Chase points entering the race and has won seven times at Dover. Barring a crash or a wacky mechanical problem, he's almost certain to be a victory threat Sunday.
Hamlin, who ranks Dover among the tracks that are most challenging for him, made something of a turn by winning the pole for Sunday's race.
"I typically don't run as strong on corner entry and use less brake is my driving style on a lot of race tracks," Hamlin said. "Here, it just really rewards driving in hard, using the brake and then just matting it on exit. I'm typically better with throttle management on exit. I just think that, for whatever reason, between that and the concrete that I don't have that good of a feel for.
"I just think that it's tough for me to change the way I've been driving for 20-some years when I come to this track. It's habits that I've tried to break. I've broken down a lot of film over these last few days and obviously tried to get better at it. That's the only way you can continue to stay on top in this sport is to continue to evolve. You just can't rest on what you've been doing for forever because these drivers are just too good."
Mike Hembree is NASCAR Editor for SPEED.com and has been covering motorsports for 30 years. He is a six-time winner of the National Motorsports Press Association Writer of the Year Award.