CUP: Daytona Power Rankings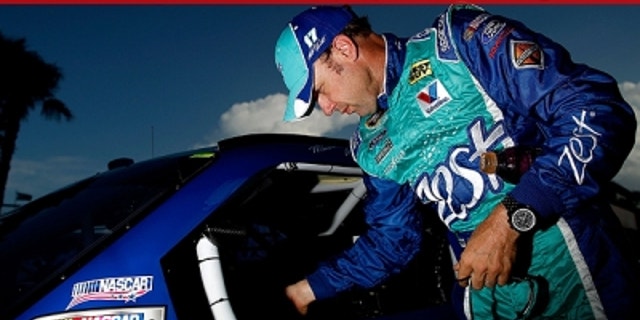 Matt Kenseth's strong third-place run in the Coke Zero 400 at Daytona International Speedway moves him back atop the FOXSports.com/SPEED.com Power Rankings for this week.
The new list:
1. MATT KENSETH — The Daytona 500 winner nearly made it a sweep at the 2.5-mile track, finishing third on Saturday night. Last week: 2nd
2. DALE EARNHARDT JR. — Fast all night but wrecked late, Earnhardt still acquitted himself well. Last week: 1st.
3. TONY STEWART — By winning at Daytona, Stewart joins Brad Keselowski as the only two three-time Sprint Cup winners this season. Last week: 9th.
4. BRAD KESELOWSKI — Wrecked on pit road and on track, Keselowski somehow made chicken salad out of you-know-what to finish eighth. Last week: 4th.
5. JIMMIE JOHNSON — The five-time champion now has three DNFs in three restrictor-plate races this season. Last week: 3rd.
6. GREG BIFFLE — Like Earnhardt, Biffle had one of the fastest cars, only to see it get torn up in the end. Last week: 6th.
7. DENNY HAMLIN — You have to believe Hamlin's sore back didn't improve after several hard hits in the race. Last week: 5th.
8. KEVIN HARVICK — Forget the 23rd-place finish. Congrats to Kevin and DeLana Harvick on the birth of their first son. Last week: 7th.
9. MARTIN TRUEX JR. — Still hanging in the top 10 in points. Truex was one of many, many good cars wrecked. Last week: 10th.
10. CLINT BOWYER — A DNF for Bowyer, who wadded up his car in the same crash that got teammate Truex. Last week: 8th.
11. KYLE BUSCH — Still the first wild-card, Busch is by no means a lock to make the Chase for the Sprint Cup. Last week: 11th.
12. JOEY LOGANO — By virtue of his fourth-place finish, Logano moves into the lead in the close, three-way battle for the second wild-card slot. Last week: 15th.
13. RYAN NEWMAN — By finishing fifth, Newman is breathing down Logano's neck right now. Last week: 14th.
14. KASEY KAHNE — After finishing seventh, Kahne is just 3 points behind Logano for the final wild-card spot. Last week: 12th.
15. CARL EDWARDS — Now 31 points out of 10th place, Edwards stands a very real chance of missing the Chase entirely. Still, a good sixth-place run. Last week: 13th.
16. JEFF GORDON — Gordon's car looked like it raced at Martinsville, but he came out of Daytona with a hard-fought 12th. Last week: 18th.
17. KURT BUSCH — Despite an avoidable crash Saturday, Busch won the Nationwide race on Friday night. Huzzah! Last week: 19th.
18. PAUL MENARD — Respectable night for Menard, who finished 14th. Last week: 16th.
19. JAMIE MCMURRAY — A top-15 finish for McMurray as he continues to improve. Last week: 20th.
20. MARCOS AMBROSE — Not a good evening for the Aussie, one of eight accident DNFs on the night. Last week: 17th.
Tom Jensen is the Editor in Chief of SPEED.com, Senior NASCAR Editor at RACER and a contributing Editor for TruckSeries.com. You can follow him online at twitter.com/tomjensen100.