CUP: Daytona Finishes No Longer Really Matter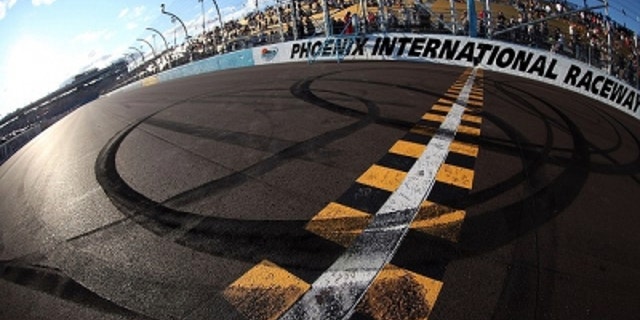 That was a long Daytona 500 race weekend huh?
It feels like we just put the finishing touches on The Great American Race, and now it's time to head west to Phoenix for this weekend's Sprint Cup race. (Coverage begins at 2:30 p.m. ET on FOX.)
So how are drivers dealing with the quick turnaround from Daytona Beach, Fla., to Phoenix? Aside from Matt Kenseth, who is enjoying being the Daytona 500 winner but has the roughest schedule as he goes to multiple cities for various media responsibilities, everybody else is doing their best to get back on schedule.
Part of being successful in NASCAR is managing your schedule — whether you are a driver or the crew chief or on the crew. You have to be able to balance your responsibilities and get things ready for the next race. At the same time, you have to get everybody a little break so they can breathe a little bit and have time off.
All the top teams are well staffed and are able to have guys working back at the shop while the other crew is at the track. Obviously, drivers are used to the hectic schedules. So everybody — aside from Kenseth, who is being pulled in many directions right now — will get to Phoenix in plenty of time so they can get acclimated and take it easy for an afternoon or so before they get right back into it on Friday.
That's what the schedule is all about, and that's what these teams are used to — repetition, knocking it out week after week.
An important thing that everybody has to do is put the Daytona 500 behind them.
Dale Earnhardt Jr. and Greg Biffle probably woke up after the race and tried to figure out anything they could have done differently so they could have won instead of finishing second and third, respectively. You wake up the next day thinking "I was that close to winning the Daytona 500 — the biggest race in NASCAR! What could I have done? How could I have won that race?" They probably questioned everything they did and what they could have done differently.
But past that, guys such as Mark Martin, Clint Bowyer and Martin Truex Jr. — my guys — finished 10th, 11th and 12th. It wasn't a great 500, but those finishes are respectable and they'll try to build on that in Phoenix.
At this point, you're over it. Unless you are Junior or Biffle, who had a shot to win and couldn't quite pull it off, or a guy like Jeff Gordon, who blew up and didn't get a shot to win it, you're pretty much over it by the day after the race and ready to focus on what's next.