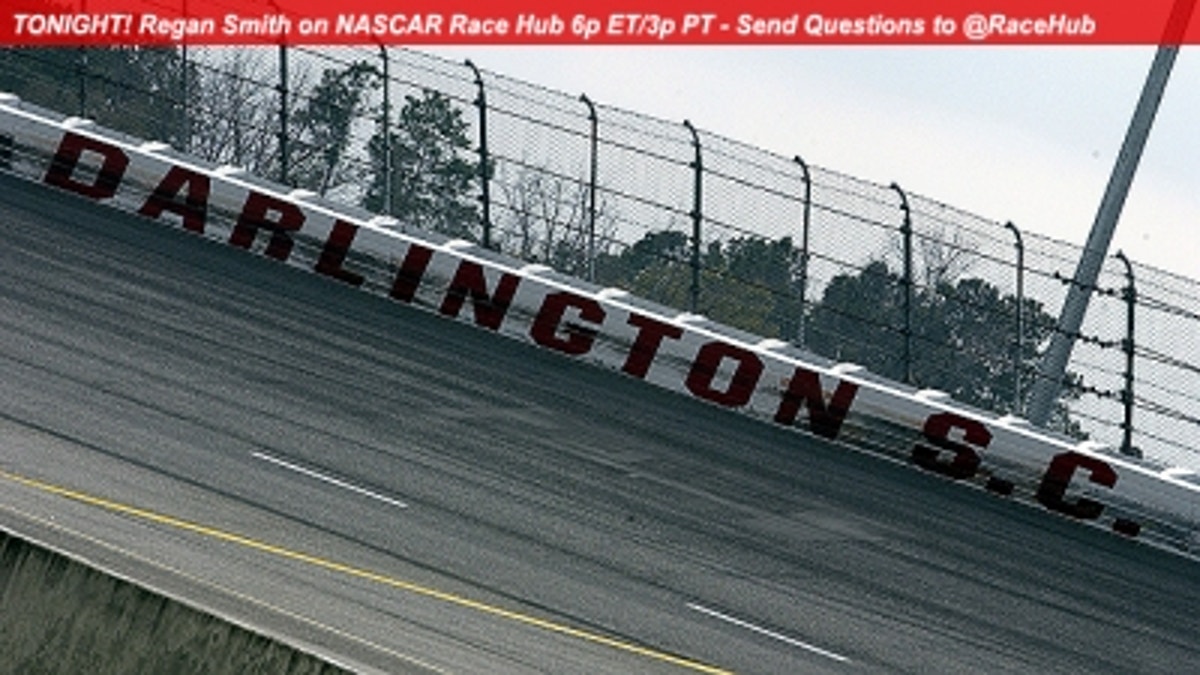 It has been beaten and twisted, hammered by hurricanes, sold and bought like chattel, swept by Atlantic winds and embarrassed by the lords of the NASCAR schedule.
Yet it stands still, Darlington Raceway, a monument to what was and – in these days of complaint and caution – to what can be in the world of stock car racing.
Saturday night – this remains odd, for it was never a Saturday night kind of place – Darlington Raceway will kick open its gates for yet another spin of the Southern 500, a race now renamed – with a nod to sponsorship but a slap to history – the Bojangles Southern 500.
They will race again around its wacky 1.366 miles of asphalt, 500 long miles – maybe the longest 500 of the season – to a checkered flag that is among the season's most valued, in spirit if not in dollars.
Even after all the years, after all the changes, after all the dishonor dumped on its grounds, Darlington Raceway stands as a place every driver seeks to conquer, as in hitting a home run at Fenway Park or throwing a victory pass at Lambeau Field or riding the fast horse at Churchill Downs.
Still, the place matters.
So much is different.
The tunnel, now deep and wide, to the infield is under turn three, a replacement for the old entrance at the end of the frontstretch, with lanes so thin you expected a Darlington stripe on your rental car.
The old roof over the grandstand in turn two is no more, long gone to wind and elements and modern design, its reverb effect on stock car engines only a loud memory.
Gone, too, is the raucous nature of the infield, where there have been deaths and births (although not in similar quantities) and, no doubt, conception.
It remains possible to spark a good fistfight on the dirt of the infield with the right – or wrong – word about Harvick or Stewart or either of the Busches or even the relative status of certain Southern college football teams, but to compare today's infield landscape with that of even 20 years ago at Darlington is to invite folly.
The place used to be a zoo. With few keepers.
Gone, too, is the name "International," tucked into the middle, as in Darlington International Raceway, its name for a few unfortunate years. Darlington Raceway is just that – Darlington Raceway. No modifiers needed.
Gone is the sweat and grime of early September, a date the schedule czars yanked away from the old track in a fit of miscalculation some years back. With all due respect to Atlanta Motor Speedway, Labor Day in NASCAR always should mean the heat, humidity and horror associated with racing 500 miles at Darlington. THAT was the Southern 500.
Saturday night's race will be its first cousin.
Despite the laundry list of changes, this remains – the unforgiving kraken of a race track that must be addressed by all who hope to hold this trophy. Even though the track was "flipped" 15 years ago, its course is the same, and its challenge remains formidable.
No one leaves here saying it was easy.
Mike Hembree is NASCAR Editor for SPEED.com and has been covering motorsports for 30 years. He is a six-time winner of the National Motorsports Press Association Writer of the Year Award.