CUP: Danica To Pair With Gibson In 2013?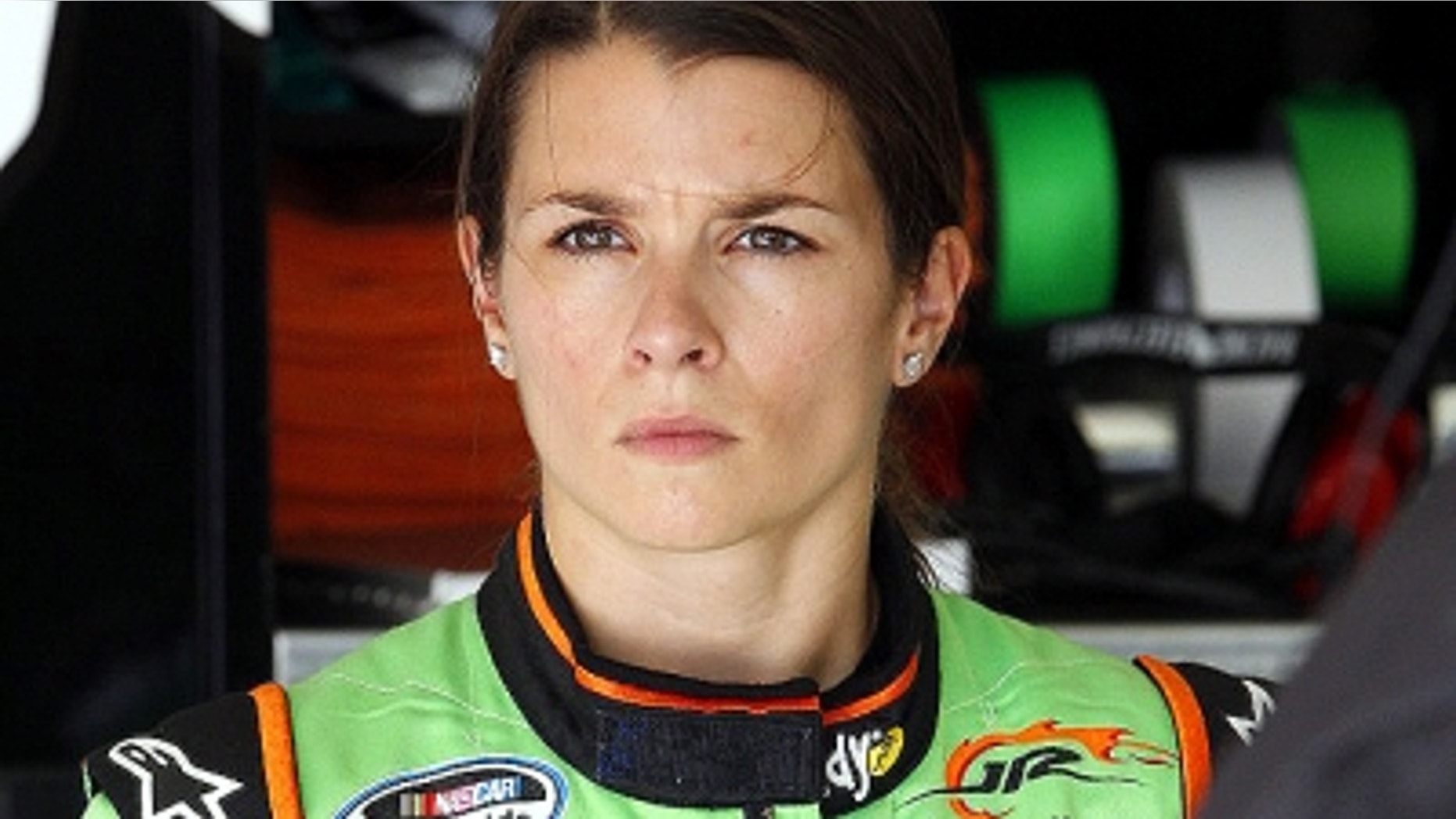 Danica Patrick will be in good hands when she runs her first full season in the Sprint Cup Series in 2013.
Stewart Haas Racing is looking to support Patrick with the veteran crew chief Tony Gibson and the squad that currently services the No. 39 team and Ryan Newman.
"That's what we're looking at," says Patrick's current Cup crew chief and SHR Competition Director Greg Zipadelli. "We sat down and talked with all the guys about it, and we just feel that they're a real solid group of people. They have great attitudes, pretty upbeat.
"We feel like that's the best thing to do is surround Danica with a really great group of people that don't normally make mistakes. They don't have issues. I look at them as generally, their glasses are always half-full. I think that's the best thing for her."
Patrick, 30, is in her first full season in the Nationwide Series with JR Motorsports. She's currently 11th in the point standings. She debuted in 2010 and ran a limited schedule the first two seasons with her career-best finish of fourth occurring at Las Vegas in March 2011. Her first NNS pole was earned at Daytona International Speedway in February.
Patrick made her Sprint Cup debut in the Daytona 500 but was wrecked on the first lap. In five additional Cup starts, Patrick posted her best finish of 25th at Chicagoland Speedway Sept. 16th. Patrick will run her seventh Cup race Sunday at Dover International Speedway.
Crew chief Tony Gibson currently leads the No. 39 crew. The veteran pitboss made his Cup debut with John Andretti in 2003. He's since worked with Dale Earnhardt Jr. and Mark Martin at Dale Earnhardt Inc. He brought his DEI crew with him to SHR and for the last four seasons has worked with Newman.
Gibson says he'll "do whatever the company asks him to do". He's "excited" and feels that Patrick will "feel secure" respond knowing that the team is thoroughly behind her.
"I want to make sure that we give her the best opportunity she can have," Gibson said. "Every one of my guys, we sat down and talked about this even before we decided to do this and asked each one of them what they thought about it. It took them 10 seconds to reply, 'hell yea, we're going with you man. We're on it. We're up to it and we're ready to roll. We're ready to do something different.
"The biggest thing is me and Tony (Eury) Jr., our styles are a lot alike and I think that comforts her a little bit. And then my team has been together – a lot of us nine years, some of us 11 years, so it's a good fit."
"I love the guy, I really do," Zipadelli said of Gibson. "His guys, win, lose or draw, no matter what, their attitude is always upbeat and that's what she needs to be surrounded with."
Zipadelli has a short list of crew chiefs for Newman but considering that most are still under contract with other teams he elected not to comment.