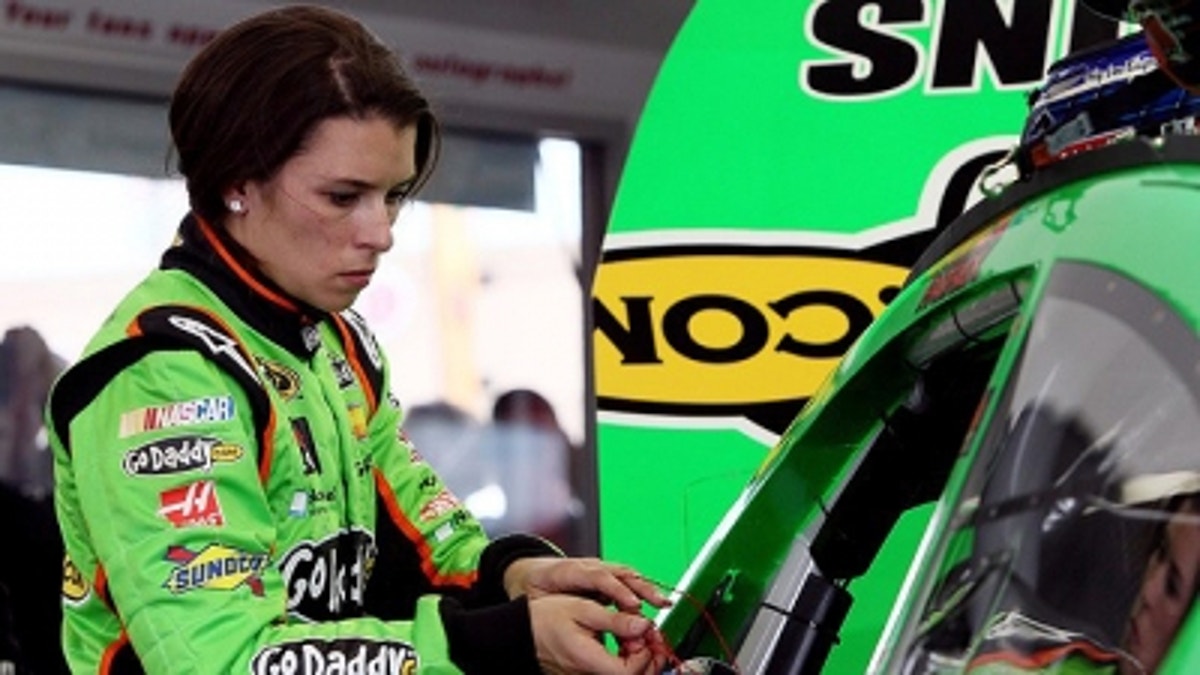 Danica Patrick was a big hit at Daytona. At Phoenix, the big hit got her.
About two-thirds through Sunday's Subway Fresh Fit 500 at Phoenix International Raceway, the right front tire on Patrick's Chevrolet blew, sending the car hard into the outside wall and then into the path of David Ragan's car. Patrick was OK, but the car was done for the day.
The wreck put into perspective the difficult season Patrick faces as a full-time Sprint Cup competitor. She finished eighth – and was in position to challenge for the win – at Daytona and sat seventh in the point standings, only to finish 39th at Phoenix and fall to 22nd in points.
It's likely to be that sort of season – one populated by ups and downs.
Although Sunday's Kobalt Tools 400 will mark Patrick's first start in a Sprint Cup race at Las Vegas Motor Speedway, she already has some pleasant history at the track. In three Nationwide Series races, she has two top-12 finishes, including a 2011 fourth-place run that was the best finish by a female driver in a NASCAR major series race.
It seems like a good opportunity to reverse the sour luck of Phoenix.
"Obviously, Phoenix was tough all around," Patrick said. "It was a bad finish, we took a hit in the points, and our car was destroyed. You always hate to destroy a car, but especially with the new ones, it really hurts the team because everyone is trying to build new cars as quickly as possible. So I really feel bad for all the guys because it's just more work for them.
"So, hopefully we'll have a better outing at Las Vegas with the GoDaddy.com Chevrolet SS. We've had good results in the Nationwide Series. …"
Patrick was 31st and 19th in the two test-session practices Thursday at LVMS.
"Any track time at a place we race is helpful for me as the learning process continues," Patrick said. "It gives us a chance to learn more about the car and helps (crew chief) Tony Gibson and I build a notebook. The more track time, the better.
"If you learn and grow, you are going to finish better. That learning curve is different for everyone, which is why it is difficult to say where I should be at a certain point in time because you just don't know at what point in time for an athlete or driver something is going to click and make sense, and you figure something out, and get more comfortable.
"I guess I would say the most important thing overall, if you look at the big picture, is to learn and grow. Good races and good finishes can just happen, and sometimes you don't know why. Sometimes it's because of other people's misfortunes, your luck – which is a big part of the sport. But learning is something that is going to pay off over time far more than being lucky one weekend."
Mike Hembree is NASCAR Editor for SPEED.com and has been covering motorsports for 31 years. He is a six-time winner of the National Motorsports Press Association Writer of the Year Award.