CUP: Consistency, Not Speed, Key To Success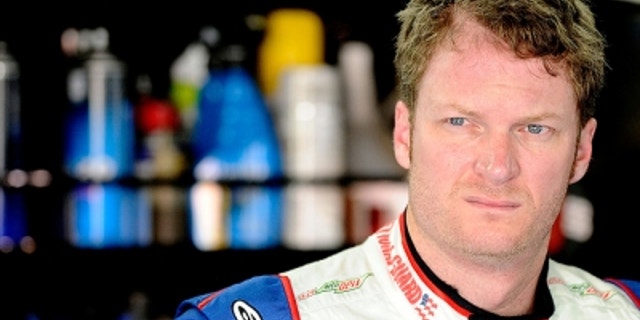 NASCAR drivers and teams are pretty good at looking at the rules and figuring out how to use them to their advantage.
That much was obvious two weeks ago at the Sprint All-Star Race at Charlotte Motor Speedway, when Jimmie Johnson, Matt Kenseth and Brad Keselowski all ran wide open early on to win preliminary segments of the race, then cruised around the back of the pack until the final 10-lap shootout. In that final segment, Johnson dominated late to win the $1 million prize ahead of Keselowski and Kenseth.
After that race, Johnson's crew chief, Chad Knaus, hit the nail on the head when he said, "The biggest thing you have to do in any event is you have to limit your risk."
And limiting risk is what the drivers at the top of the NASCAR Sprint Cup points standings have done better than their competitors. The numbers are eye-opening: So far this season, there have been a total of 3,888 laps run in 12 races. Points leader Greg Biffle and second-place Matt Kenseth, teammates at Roush Fenway Racing, have each completed all but one lap this season. Third place Dale Earnhardt Jr. has finished every lap and fourth-place Denny Hamlin has run all but four laps.
It used to be that leading laps was critical. It's less so now.
While Biffle ranks second in percentage of laps led this year with 470, Hamlin is seventh (260), Kenseth ninth (208) and Earnhardt 15th (86). Seven of the 10 drivers to complete the most laps this year are in the top 10 in points right now.
Conversely, Jimmie Johnson has led the most laps this season, but is 28th in laps completed and fifth in points. His teammate Jeff Gordon is third in laps led, but just 27th in laps completed, which is why he languishes in 22nd in points.
But here's where it gets interesting: Sunday's FedEx 400 benefiting Autism Speaks, will mark the halfway point of NASCAR's regular season. The guys in the top four in points — Biffle, Kenseth, Earnhardt and Hamlin — have amassed enough points that barring complete collapses they already are in great shape to qualify for the Chase for the Sprint Cup.
Those four can afford to experiment somewhat with setups over the summer months in hopes of hitting on something for the Chase. And with each passing week, as their security about making the Chase increases, so does their ability and likely willingness to gamble on fuel and tire strategy late in a race in order to go for a victory instead of just another top-five or top-10 finish.
Until a driver knows he's going to make the Chase, he can't afford to take chances with a points system that punishes bad finishes far more than it rewards good ones.
After the 26th race of the season, the Cup regular season concludes and the top 10 drivers will be locked into the Chase. Those 10 drivers all will have their point totals reset to 2,000, plus 3 points for each race victory they have. Right now, Hamlin, Tony Stewart and Brad Keselowski each has two race victories, while six others are tied with one each.
There will be tremendous pressure on all the drivers to win races over the second half of the 26-race Sprint Cup regular season, after points racing for much of the first half of it. The first goal was to get into position to make the Chase; the next one is to accumulate as many bonus points as possible.
The two drivers with the most victories who finish the regular season in positions 11-20 will also make the Chase as wild cards. Right now, Keselowski leads the wild-card group with his two victories, while Ryan Newman is 7 points ahead of Kasey Kahne for the second and final wild-card spot.
Seven other drivers — Clint Bowyer, Paul Menard, Joey Logano, Jeff Burton, Juan Pablo Montoya, Aric Almirola and Marcos Ambrose — could suddenly jump into wild-card contention with one or two victories.
Last year, 10 of the top 12 drivers in the points after 12 races went on to make the Chase. And of the 13 races in the second half of the 2011 NASCAR regular season, 10 were won by drivers who ultimately made the Chase.
All of which would seem to suggest that after a rather tepid first 12 races, the boys are about to have at it again in search of race victories. And that would be a beautiful thing.
Tom Jensen is the Editor in Chief of SPEED.com, Senior NASCAR Editor at RACER and a contributing Editor for TruckSeries.com. You can follow him online at twitter.com/tomjensen100.