CUP: Coke 600 Was The Pits For Johnson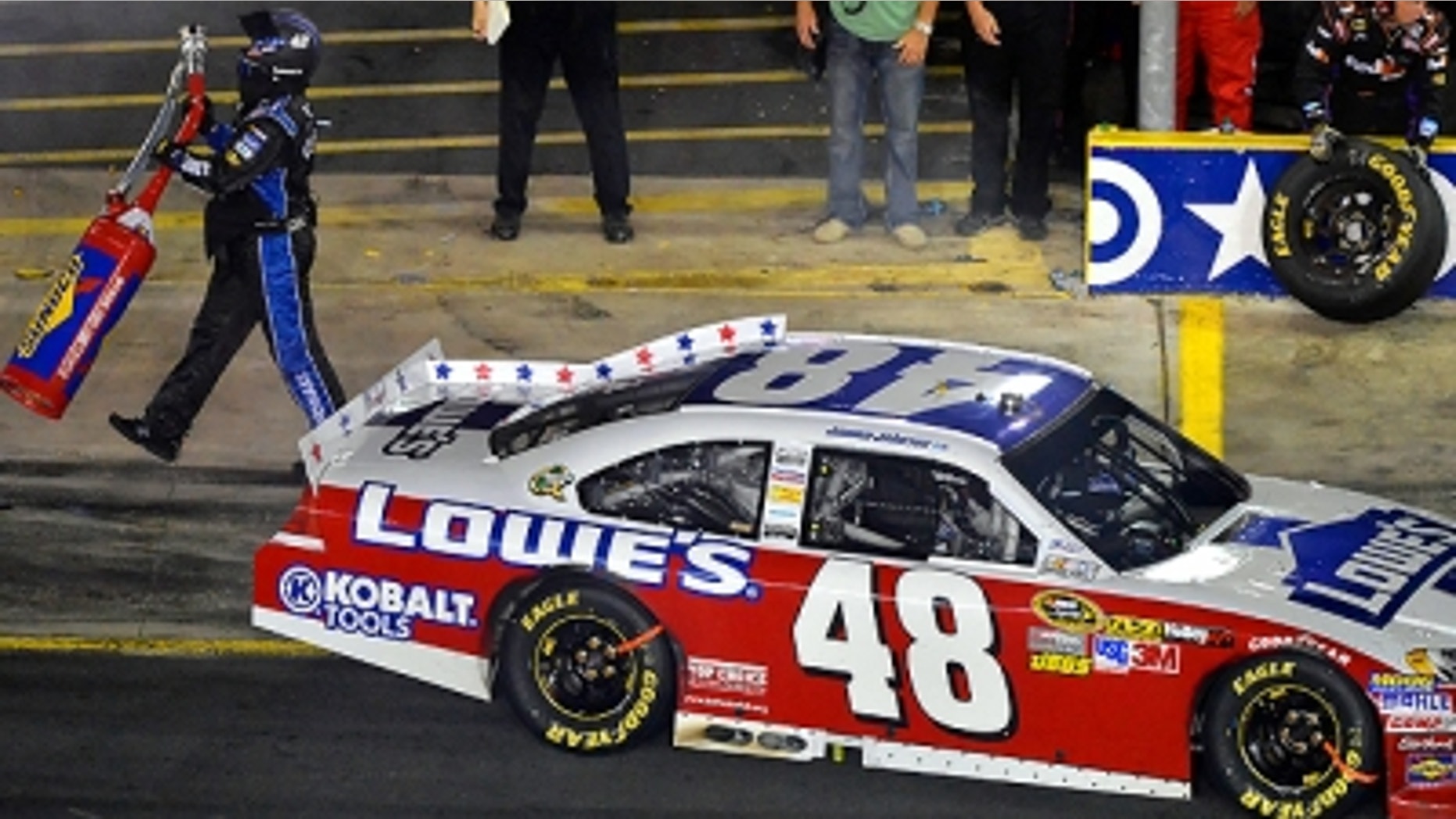 When Jimmie Johnson left his pit stall with his gas can — and his gas man — still attached to his No. 48 Chevrolet it cost the five-time Sprint Cup champion a chance to win the Coca-Cola 600.
Johnson was given a stop-and-go penalty dropping him a lap behind and out of contention.
Johnson pulled down pit lane to get two tires and some gas with 46 laps to go, but as he left the stall the gas can was still attached. As he began to accelerate Brandon Harder couldn't pull the gas can out of the car and went tumbling forward into the next pit stall where the gas can finally detached.
Johnson stopped and then restarted — but the damage was done.
"I knew what I had to dump in there for us to make it to the end because we were right on the border," said Harder, who wasn't injured. "(Johnson) went and stopped again and then went again. I went for a little ride with Jimmie."
Johnson had been on a roll, winning the Southern 500 and the Sprint Cup All-Star race.
He's not sure how the problem occurred.
"I couldn't tell you," Johnson said. "We had a couple of mistakes and the last one cost us. The last couple of weeks it couldn't have gone any better. Some weeks it goes your way and some weeks it doesn't."
Harder said it was tough pill to swallow for the entire pit crew.
"Yeah, we all take it personal," Harder said. "We're our own worst critics and it's something you don't want to have happen. But it did."
The mistake is a little ironic considering it was Johnson's No. 48 pit crew team that won the NASCAR Sprint Pit Crew Challenge 10 days before in Charlotte.
"Pro sports, man," Johnson said. "Nobody said it was easy."