CUP: Coca-Cola 600 Red-Flagged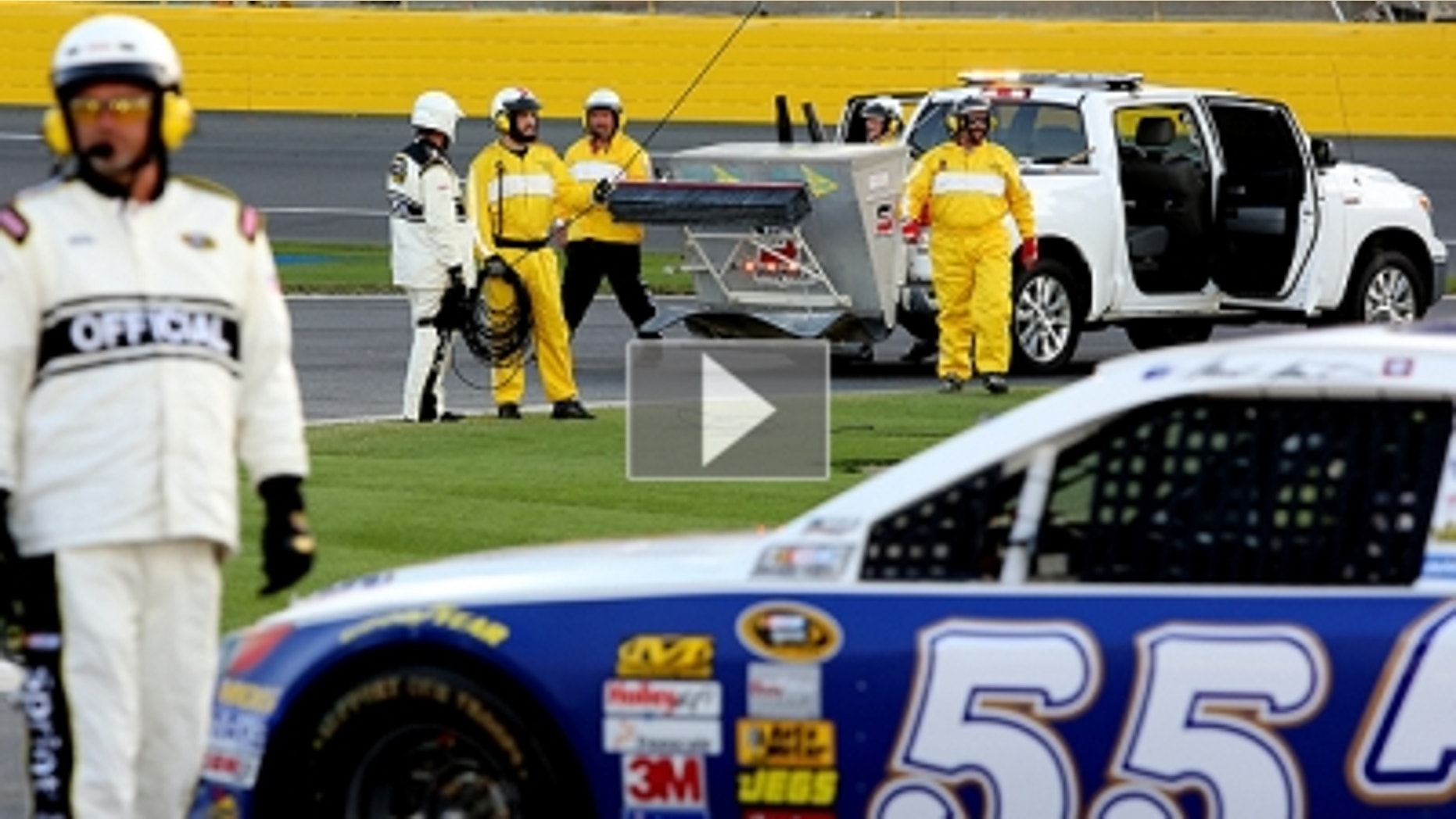 NASCAR red-flagged the Coca-Cola 600 at Charlotte Motor Speedway on Sunday afternoon after a TV cable snapped across the tri-oval onto the race track on Lap 121.
Charlotte Motor Speedway track officials issued a statement saying, "Ten fans were injured when a nylon rope fell over the grandstands in turn four on Lap 121 of tonight's race. Seven fans were treated from minor cuts and scrapes at on-site care centers and released. Three people were transported to an area hospital for further evaluation."
Kyle Busch, who was leading the race at the time said, "Something fell apart and of course it fell apart on us."
Crew chief Dave Rogers replied, "This is crazy if a TV camera just took us out."
The cable literally sliced the right side of Busch's car behind the wheel.
Marcos Ambrose was the first car damaged and came down pit road with a broken brake line.
"I can see where it hit," said Drew Blickensderfer, Ambrose's crew chief. "I would be fine starting the race with the way our car looks. Everything looks pretty good."
NASCAR brought the cars down road and red-flagged the race at 7:41 p.m. local time and came back after nearly a half-hour delay.
"I heard something that I didn't know if I shredded a tire or what happened. It was the cable," Tony Stewart said. "You ought to see the mark where it went across the windshield."
The top five cars were Busch, Kasey Kahne, Matt Kenseth, Denny Hamlin and Carl Edwards.