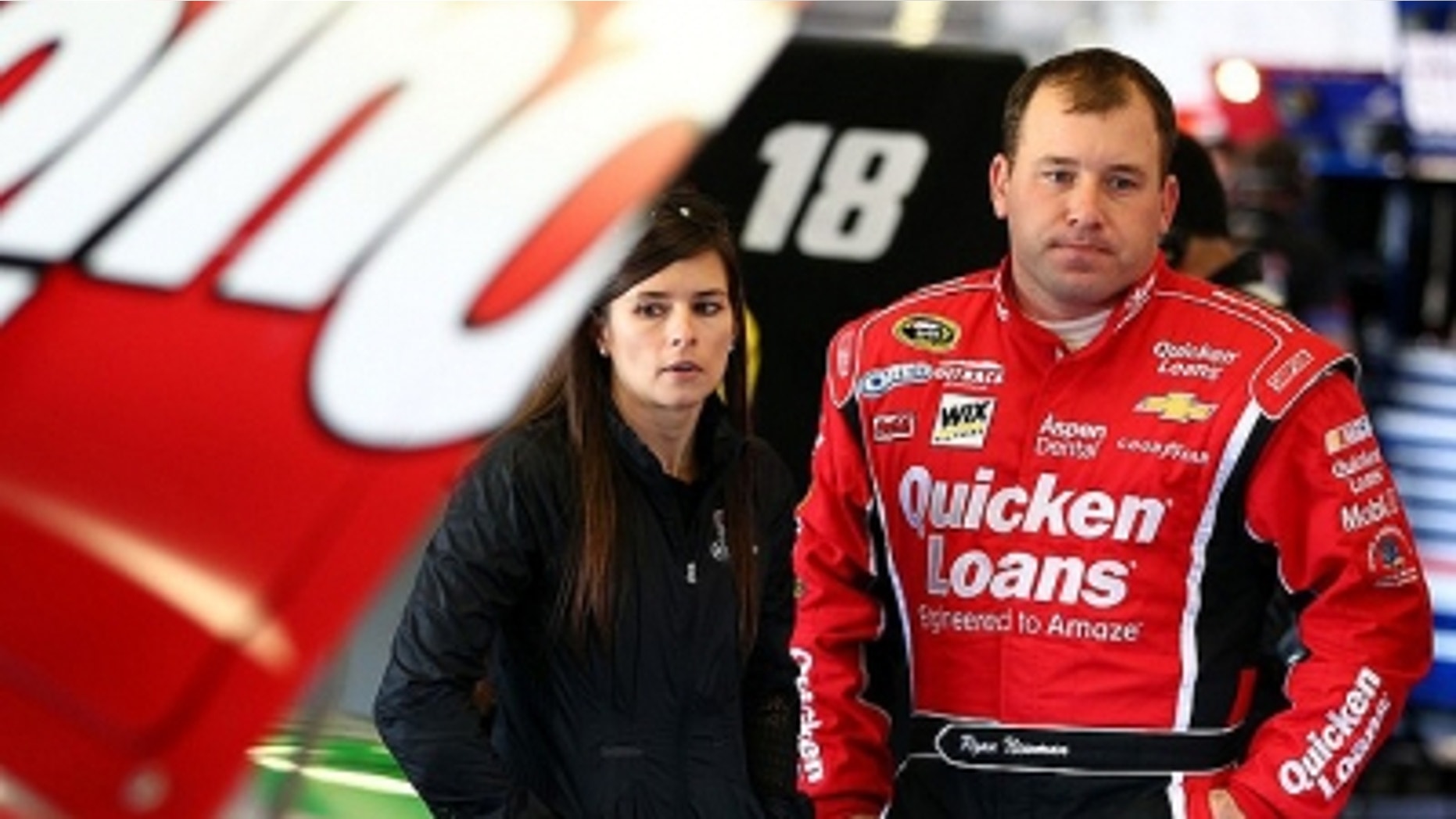 The Sprint Cup season is a long one, and Sunday's Auto Club 400 in Fontana, Calif., will be only the fifth race of the year. But, looking at that scenario from a different angle, there are only 22 races remaining until the Chase for the Sprint Cup cutoff at Richmond.
That means it's pushing "go time" for drivers who have started the season sluggishly. A few more bad finishes could spell doom for those holding hopes of racing in the Chase.
Of the top drivers lagging in the background, Ryan Newman has had the wackiest start to the season. He was fifth in the Daytona 500 but was socked with sour finishes at Phoenix (40th, accident) and Las Vegas (38th, engine). Then he rallied with a seventh last week at Bristol.
The bottom line is that Newman sits 23rd in the point standings. He's the only driver with a top-five finish who is not in the top 20.
Looking forward to the weekend, Newman said engine performance is a big key at Auto Club Speedway.
"It is extremely important if you're going to be successful," he said. "Being able to get off the corners is one part of it, but it's really got to run from the start-finish line, as well, because there is so much straightaway. You get a big difference in RPM there that you don't at other race tracks.
"Even at a place like Michigan, you carry just a little bit more corner speed and don't have to worry about the acceleration as much. At the same time, even though the RPM band is so far down, we'll have to work on our forward bite and our forward drive a good bit there – more so than other race tracks. Those are the things we focus on there. But the most fun part of this race track now is its age and the fact we can widen out the corners and get up in the gray. It really hooks the car up. Those are the things from a performance standpoint we will be working on and keeping an eye on."
Among drivers joining Newman in early-season points doldrums:
• Juan Pablo Montoya – What was supposed to be a turnaround season at Earnhardt Ganassi Racing is starting slowly. Montoya's best finish is a 12th, and he has two runs in the 30s. Twenty-sixth in points.
• Tony Stewart – Stewart often doesn't heat up until mid-season, and this might be one of those years. He has only one top 10 to date and is 24th in points.
• Danica Patrick – After making big news at Daytona, Patrick has dropped like a rock. Her post-Daytona finishes are 39, 33 and 28, and she's 28th in points. "I saw her get herself in trouble (last year) and get frustrated and put herself in a bad spot," said Tony Gibson, Patrick's crew chief. "This year, she's done a good job of not doing that and just taking what the car will give her and the situation around her and finishing and making laps. She's got to learn, and it isn't going to be easy. It's going to be a process for her just like any other rookie, so she's just got to be patient with herself and it will come."
• Jeff Burton – Burton has only one top 10 and, in 25th in points, is the lowest of the three Richard Childress Racing drivers.
Mike Hembree is NASCAR Editor for SPEED.com and has been covering motorsports for 31 years. He is a six-time winner of the National Motorsports Press Association Writer of the Year Award.