CUP: Chicagoland Power Rankings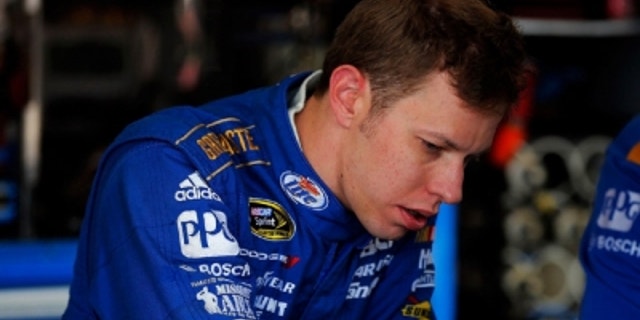 NEWYou can now listen to Fox News articles!
With a fantastic late-race charge in the opening race in the Chase for the Sprint Cup, Brad Keselowski leaps to the top of the FOXSports.com/SPEED.com Power Rankings.
The new list, following Sunday's GEICO 400 at Chicagoland Speedway:
1. BRAD KESELOWSKI — This was a statement race for Keselowski, who grabbed what looked like a sure Jimmie Johnson victory and pulled it away from him. Is there a new lion in the house? Last week: 4th.
2. JIMMIE JOHNSON — After the race, Johnson professed to be thrilled with his runner-up finish. But you better believe that he was shocked he had nothing for Keselowski at the end. Last week: 2nd.
3. TONY STEWART — Although he couldn't win for the fourth time at Chicagoland Speedway, Stewart stayed squarely in the game with a sixth-place finish. Still a threat to go all the way. Last week: 3rd.
4. KASEY KAHNE — A nice opening round for Kahne, who finished third behind Keselowski and Johnson. He will make some noise before the Chase is over, as he has some great tracks coming up. Last week: 8th.
5. DENNY HAMLIN — A pit-road fueling error caused Hamlin to run out of gas on the last lap, an ominous throwback to 2010. A 16th-place finish was not the start he wanted. Last week: 1st.
6. DALE EARNHARDT JR. — After qualifying, Earnhardt put his car in the wrong gear and blew his engine, meaning he started 43rd. You can't afford mistakes like that in the Chase. Still, he finished eighth. Last week: 5th.
7. CLINT BOWYER — A top-10 finish for Bowyer was OK, although it was nothing to write home about. Still, he's in pretty good shape, all things considered. Last week: 6th.
8. MARTIN TRUEX JR. — Although he never ran with the fastest cars, Truex once again cracked the top 10, finishing ninth. Last week: 11th.
9. GREG BIFFLE — At no point this weekend did Biffle show any real speed, which is not what he expected. Needs to pick it up. Last week: 9th.
10. KEVIN HARVICK — The reunion with crew chief Gil Martin may have raised Harvick's comfort level, but a 12th-place finish was about par for the course. Last week: 12th.
11. MATT KENSETH — When was the last time you saw a right-front shock absorber fall off a car? Kenseth was not a happy camper. Last week: 7th.
12. JEFF GORDON — A hung throttle put Gordon into the wall and the Drive for Five is now in a deep, deep hole after just one race. Last week: 10th.
13. KYLE BUSCH — With Busch out of the Chase, he earned the quietest fourth-place finish you'll ever hear. Last week: 13th.
14. RYAN NEWMAN — Like Busch, Newman finished in the top five, and like Busch, he was almost invisible. Last week 14th.
15. JOEY LOGANO — For much of the afternoon, Logano was the best of the Toyotas, although he faded at the end and finished seventh. Last week: 19th.
16. MARK MARTIN — Another good run for Martin, who finished 14th. Last week: 16th.
17. PAUL MENARD — For the 18th time in 27 races this year, Menard finished in the second 10. Last week: 17th.
18. CARL EDWARDS — For the fourth consecutive race, Edwards finished 17th or worse. Quite a shock from last year. Last week: 18th.
19. MARCOS AMBROSE — Engine woes doomed Ambrose to a poor finish. Last week: 15th.
20. JEFF BURTON — Another disappointing result in a season filled with them. Last week: 20th.
Tom Jensen is the Editor in Chief of SPEED.com, Senior NASCAR Editor at RACER and a contributing Editor for TruckSeries.com. You can follow him online at twitter.com/tomjensen100.