CUP: Can Dinger Add To Surge?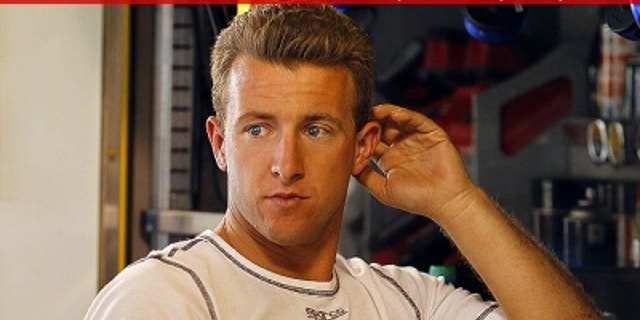 AJ Allmendinger emerged from the fire and fury of the frantic Martinsville Speedway finish last week to refire his season.
Allmendinger finished a close second to Ryan Newman in the Goody's Fast Relief 500, in the process putting some foundational support under a season that had started rather grimly.
The second-place run boosted Allmendinger six places in points to 20th.
Can he take advantage of a push of momentum this weekend at Texas Motor Speedway?
"There at Martinsville on Friday and Saturday, we weren't that good," Allmendinger said. "But I think working with (crew chief) Todd Gordon, we found a direction that we can go with to help us in the future.
"That's what we've been trying to do over these first six weeks – just trying to learn each other. We've been trying to get going in the best direction with the front end. Honestly, the Penske cars are a little bit different from what I'd been used to. We kind of went back in the direction that I had been running the last few years, and I think that really helped.
"You know, at Vegas we were really fast, and I feel like at Texas we should be pretty good, anyway. I hope that what we learned at Martinsville gives us what we need."
Gordon said he is looking for more positive results as he and Allmendinger continue to work together.
"The communication between AJ, the engineers and me remains on a steady course and gets stronger every time we're on the race track," he said. "It has been a continuing learning procedure for us all, and I am very pleased with the progress we have made in such a short period of working together as a team.
"At Martinsville, we took what we were hearing from AJ as for his description of how he felt his car was handling and headed in the direction we thought was appropriate. Essentially, what we did was give him a more stable platform to work with. Looking at his background and listening to his comments, we went with a more rigid setup for the front end, and it gave him the feel he wanted and the stability he needed."
The Martinsville finish was the best of Allmendinger's career.
At Texas, where the Samsung Mobile 500 is scheduled Saturday night, Allmendinger has no top fives in eight career starts. His TMS resume includes two top 10s.
Mike Hembree is NASCAR Editor for SPEED.com and has been covering motorsports for 30 years. He is a six-time winner of the National Motorsports Press Association Writer of the Year Award.