CUP: Burton Tough At Las Vegas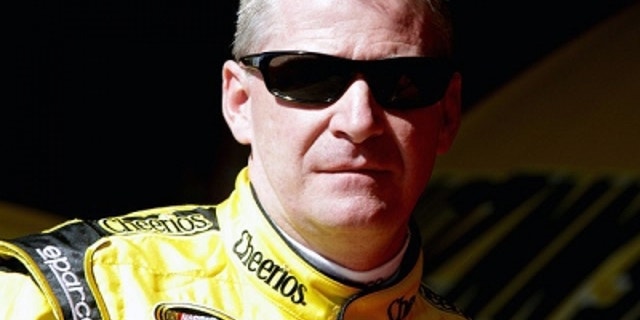 Jeff Burton rolls into Las Vegas Motor Speedway this week with two strong performances – although not two strong finishes – behind him.
Burton finished 10th at Phoenix Sunday after running in the top 20 almost all day and putting on a late-race charge.
He also had a potent car in the season-opener at Daytona but wound up 30th after a frontstretch accident caused by a slower car with 24 laps to go cost him a probable top-15 run.
The cumulative result is that Burton sits 15th in Sprint Cup points – currently the highest Richard Childress Racing driver – as he approaches one of his best tracks.
Burton won back-to-back Cup races at LVMS in 1999 and 2000. He is one of only four drivers (also Jimmie Johnson, Carl Edwards and Matt Kenseth) with multiple wins at the 1.5-mile track, and he's also one of only four (also Jeff Gordon, Bobby Labonte and Mark Martin) to race in all 15 Cup events at Vegas.
Burton was among the drivers running test laps at LVMS Thursday.
"I think having an opportunity working on this car on a race weekend rather than a test is going to be really good for everybody," Burton said. "And then seeing how they race. Seeing how they respond in the race.
"We're going to try to jump to conclusions based on Thursday's practice. But the fact of the matter is, until Sunday is over, we're really not going to know. Going through that process to me is going to be a good time. It's going to be fun. I'm looking forward to that getting started. The mile-and-a-half tracks is the place where this car, I think, will excel."
Although the Gen-6 cars have been through numerous tests, this week marks the first real competition on a 1.5-mile track.
"The new Gen-6 cars are really fast with a lot of grip," Burton said. "Goodyear is building better tires than they have ever built, while the cars have more downforce and engines have more power than ever. Add all that up, and it means we are going to go really fast.
"Las Vegas is a rough track and not very smooth anymore. There are just so many challenges and unknowns heading into Las Vegas, and that's what everyone is worried about. You can test all day long, but it isn't the same as racing. Until everyone brings their best effort to the track, you really don't know where you stand. We feel like we've had good tests, but things tend to be different come race time."
Mike Hembree is NASCAR Editor for SPEED.com and has been covering motorsports for 31 years. He is a six-time winner of the National Motorsports Press Association Writer of the Year Award.