CUP: Burton Still Struggling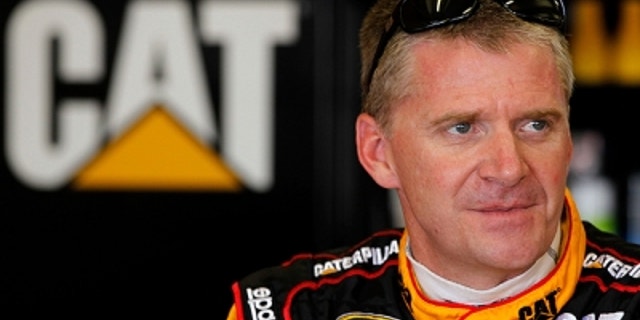 Jeff Burton admitted to being "pissed off" before the start of the 2012 Sprint Cup season.
Now?
Even more.
"Last year pissed me off and I'm ready to go make something happen," Burton said in the preseason. But very little has happened this year – Burton is winless, 19th in points and has only five top 10s, and, despite being one of the garage area's most stable individuals, he is beyond irritated.
"I'm a lot more pissed off, I hope," Burton said. "If we are not upset about how we're running, then we need to do something different. End of story. To go to Chicago and run 24th with no mechanical issues – if that doesn't piss you off, something's wrong. Running 15th at New Hampshire is not acceptable."
Burton hasn't won a race since October 2008. Thus, it was no real surprise recently when Kurt Busch's name worked its way through the rumor mill and some talk had Busch replacing Burton in the 31 at Richard Childress Racing. Busch has signed to drive next year for Furniture Row Racing, a team that receives technical assistance from RCR.
"I don't feel any better about where we are right now than I did at the start of year," Burton said. "I really truly thought we were headed in the right direction. And, by the way, anybody around me would give you the same answer, I hope.
"It's not an indictment on me, not an indictment on Drew (crew chief Drew Blickensderfer), not an indictment on the team. It's just the reality.
"We're 19th in points. Our mile-and-half program has been way less than acceptable. It's not anywhere where it ought to be. We've had more mechanical failures than we should have, but the main problem is that we haven't had the speed, especially on the mile-and- halfs, and if you can't run well on the mile and halfs, especially with the way the schedule is, you have a major problem. And that's been our issue."
While teammate Paul Menard also has gone winless this year and Kevin Harvick made the Chase but also has no victories, RCR's Nationwide and Truck teams (with Elliott Sadler and Childress grandsons Austin and Ty Dillon driving) are racing for championships. Such results spark conversation about the levels of money and effort put into each program.
"I think that there are a lot of things we need to improve on," Burton said. "We didn't have the kind of year that we expected. We just haven't. It's not from a lack of effort. We've gotten behind. Our speed is just not there. It isn't that the money is being spent on the grandkids. I know it's easy to sit back and say the Nationwide cars are running good and the Cup cars aren't. When you have a team that runs in multiple series, you are going to have times that one is running better than the other.
"We are the worst team in a company that hasn't done as well as they wanted to do. The facts speak for themselves. We have more issues than the 29 (Harvick) has. We have been the weaker of the teams. And I play a role in that. The driver plays a role in the performance of the car. We constantly have to find ways to be better."
Mike Hembree is NASCAR Editor for SPEED.com and has been covering motorsports for 30 years. He is a six-time winner of the National Motorsports Press Association Writer of the Year Award.