CUP: Burton 'Happier' With Season's Start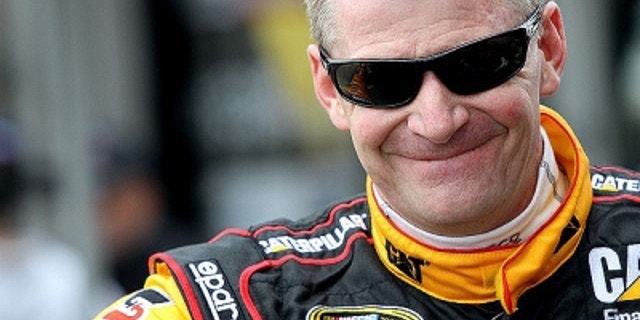 Jeff Burton is not an angry man.
That is not the way he functions. One of NASCAR's most thoughtful, most measured drivers, Burton tends more toward analysis than acrimony. With some rare exceptions (relatively recent contretemps with Kyle Busch and Jeff Gordon, for examples), Burton is a template for reason and calm.
It was not surprising, then, that a few alarm bells went off when, in the preseason, Burton offered a rather stark description of his attitude. He was "pissed," he said.
Lackluster results will do that to a person, and Burton's recent record has far too many of those.
He has not won a race since the fall event at Charlotte in 2008, and his record last season was dismal – only two top-five runs and a 20th-place finish in the point standings. He opens 2012 with ugly zeroes in the race win column for the past three seasons – decidedly not the level of performance he expects from himself and his team at Richard Childress Racing.
At Daytona, with the season finally in gear, Burton pronounced himself in better spirits. "I'm getting happier," he said.
Still…
"You never forget the bad days," he said. "The bad ones stick with me for a while. To be honest, I was mad from 2010. I was in position to win races, and we didn't win any of them, and that carried over into our poor performance in 2011. I had two years (2009 and 2010) where I thought we had great opportunities to win races and do great things and didn't do them, then we rolled into the next year and just performed horribly."
Burton is 44 years old. He insists the ugly R word – retirement, the one many drivers avoid addressing as if it's a tax envelope – is nowhere on his horizon. But it's clear the clock is ticking and that the accomplishments he wants to achieve – notably a Sprint Cup championship – are screaming for his attention.
"I think a lot of times athletes start wondering more about what they're going to do when they're not performing than on how to be better when they are performing," Burton said. "Honestly, I'm just focused on the now. I have a three-year contract with Richard (team owner Richard Childress). It's my intention to run through that one and run more.
"What would change that would be if I didn't think I could carry my load or if RCR in some way would be better off with somebody else in the seat. At that time I need to move on. But short of that, I love what I do. I don't plan on making a change."
Burton, who finished fifth in Monday's Daytona 500, said improvement comes from an "Everybody's in" mentality. That especially includes him, he said.
"I make it clear to everybody I need to make it clear to how I feel," Burton said. "It's part of my role to be part of the performance, too. It's not like I get to walk into work Monday and say, 'All of you people are just stupid. If you'd just give me fast race cars, I'd show you I could do it.' It doesn't work like that.
"If I'm part of the problem, I want to be part of the solution. And I want to be part of the problem. I know people laugh when I say that. But the reality is you don't do everything right. If you did, you'd win all the races and, of course, nobody does. When we make a good decision, I want to be part of it. When we make a bad one, I want to be part of that, too. When you do that, there's ownership."
Mike Hembree is NASCAR Editor for SPEED.com and has been covering motorsports for 30 years. He is a six-time winner of the National Motorsports Press Association Writer of the Year Award.