CUP: Bristol Friday Notebook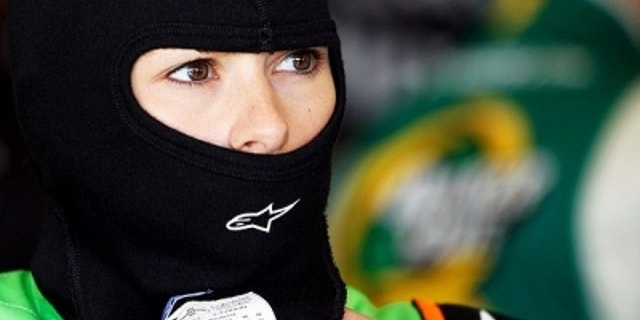 DANICA HAS NO SOLE – Perhaps the most talked-about moment from last week's Nationwide Series race in Montreal was the thing about the shoe.
Leader Danica Patrick ran over a shoe – yes, a shoe – that had been tossed from a pedestrian bridge, beginning a race decline that took her out of the lead and, eventually, into oblivion.
Patrick, who is scheduled to race a Sprint Cup car at Bristol Motor Speedway for the first time Saturday night, said the incident continues to live.
"A lot of people that have asked me about it or talked about it – most just said, 'Who throws a shoe, seriously?' she said Friday. "That's mostly what I got. It's disappointing. We were looking forward to having a shot to win.
"That happened in the lead. Whether it was what caused the problem or not, I don't know. It definitely was what ended up leading toward the end of the day. We were just looking at having a good result. I can't tell you how many people said after Watkins Glen what bad luck I have, and then I hit a shoe. So, I don't feel like it can get a lot worse. I don't know if anyone has hit a shoe before, but it just seems like a very weird situation. I'm ready for it to turn. I'm ready for some good luck."
CHASING DW – Somebody eventually could catch – and pass – Darrell Waltrip as the all-time victory leader at Bristol Motor Speedway, but it's going to take a while.
Waltrip, who once won seven straight races at BMS, is the easy leader in the victory column here with 12. The three drivers immediately behind him are Rusty Wallace (retired), Cale Yarborough (retired) and Dale Earnhardt Sr. (deceased), each with nine wins.
The closest active drivers to Waltrip are Kurt and Kyle Busch and Jeff Gordon, each with five wins. Next are four retired drivers – David Pearson, Bobby Allison, Richard Petty and Fred Lorenzen.
Rest easy, DW.
TRIFECTA FOR THE BLUE OVAL? – Ford drivers have won the last two Sprint Cup races – Marcos Ambrose at Watkins Glen and Greg Biffle at Michigan.
A third straight Blue Oval victory in Saturday night's Irwin Tools Night Race would mark the first time Ford has won three straight Cup races in a single season since June 2005, when Biffle, Carl Edwards and Biffle put together three wins at Dover, Pocono and Michigan.
Mike Hembree is NASCAR Editor for SPEED.com and has been covering motorsports for 30 years. He is a six-time winner of the National Motorsports Press Association Writer of the Year Award.