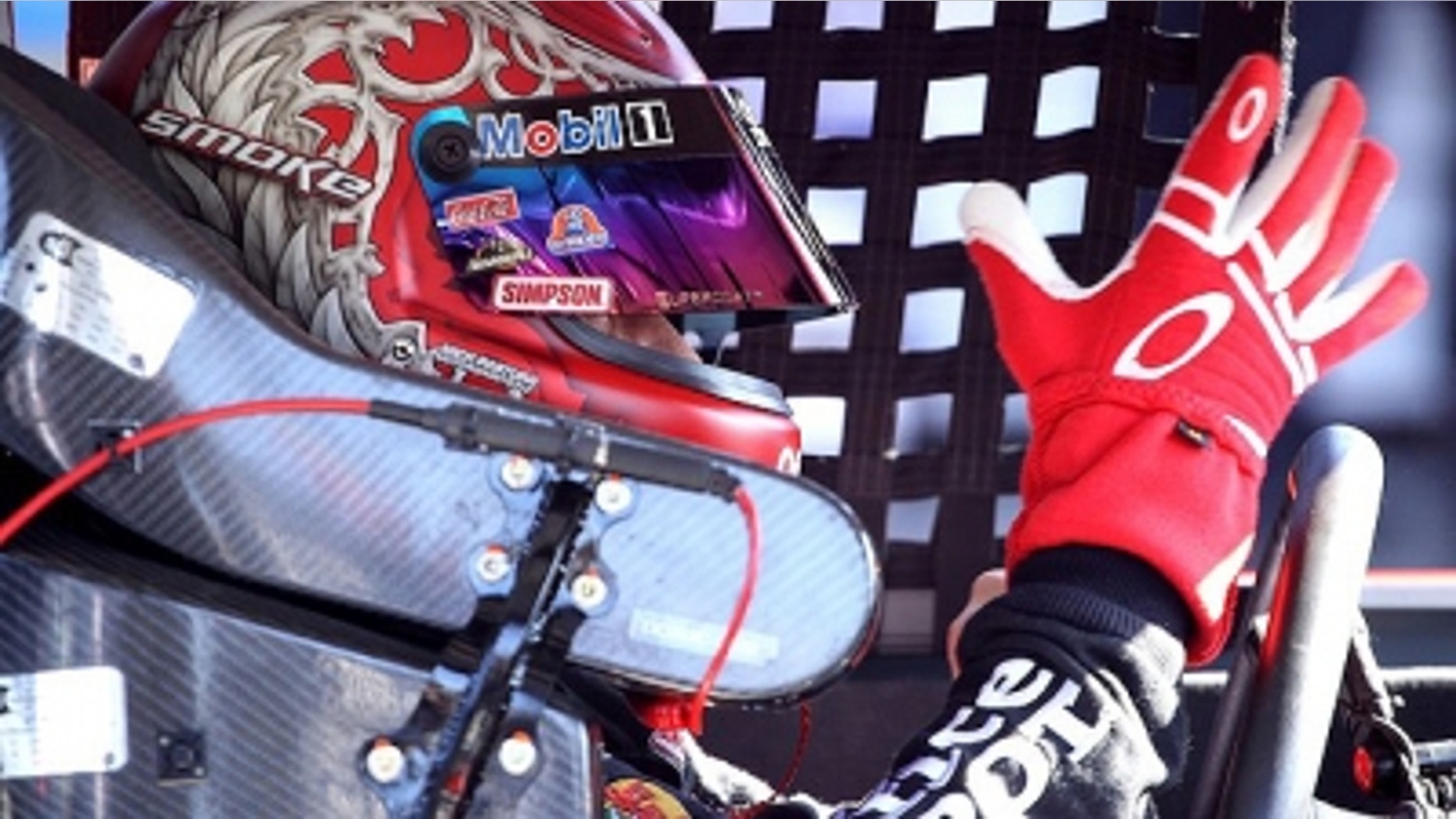 TIME IS TIGHT — Indianapolis Motor Speedway is billing this weekend as the "2012 Kroger Super Weekend at the Brickyard," with the Grand-Am Continental Tire and Rolex series each having a race on the IMS road course today, followed by the NASCAR Nationwide Series on Saturday and the Sprint Cup Series on Sunday.
With sports cars on the road course all day today, Saturday's NASCAR schedule is crazy busy: There are Sprint Cup practices from 8:30-9:30 a.m. ET and 10:30 a.m. to 12:20 p.m.; Nationwide qualifying is at 12:35 p.m.; Sprint Cup qualifying takes place at 2:10 p.m., with the Nationwide race at 4:30 p.m. Press conferences Saturday morning begin at 7:45 a.m., with Jimmie Johnson leading off.
For teams competing in both NASCAR events, Saturday will be a test of endurance.
"It's a tight schedule," said Kyle Busch, who will drive his own No. 54 Kyle Busch Motorsports Toyota Saturday and the No. 18 Joe Gibbs Racing Cup car Sunday. "It's a good thing I'm not a rookie, and I've been here a few times in the Cup cars, so the limited time shouldn't be a problem. It's going to be tight for the crews, though. Their time to relax for a little bit in the garage is not going to happen because they'll be swapping back and forth between races."
"I need to get some sleep on Saturday night," said Sam Hornish Jr., another double-duty driver. "Saturday is a long day for the guys running both series with the amount of track time we have. We practice in Cup, and then qualify in Nationwide and Cup and run a 100-lap race Saturday. It's going to be a bit of a fast-paced day, but we're looking forward to it."
STEWART BACK HOME IN INDIANA — Tony Stewart says after getting his initial victory at Indianapolis Motor Speedway in 2005, the pressure on him for a popular hometown win evaporated. It doesn't mean he wants another Brickyard victory any less.
Being competitive in his own back yard has come easy to Stewart, who also won at Indianapolis in 2007 and whose impressive average finish of 8.1 is the best of any stock-car driver here. The performance edge has made it that much easier to call the 2.5-mile track home.
"Probably the best part is we have so many friends and family that get to come up to the Brickyard," Stewart said. "That makes the days even that much better.
"As far as putting pressure on ourselves, I don't think we really do that anymore," Stewart added. "As time has gone on, I think after we won that first one in 2005, it's just taken a huge weight off our shoulders on that side, and we just go at it every year with the attitude that we know what it takes to win there and we try to do our best to accomplish it."
Another reason some of the pressure has subsided this season is Stewart's relatively firm footing in the jockeying for Chase for the NASCAR Sprint Cup postseason berths. Stewart ranks seventh in the series standings, but he's in a tight knot of drivers on the edge of qualifying for the playoffs by making the top 10; only nine points separate sixth-place Kevin Harvick from 10th-place Brad Keselowski.
Even with the tenuous grip on a top-10 spot, Stewart's strength stems from his three wins, tying Keselowski for the most in the series this year. Should either of those two drivers fall from the ranks of the top 10, they would be in prime position for one of two wild-card spots for drivers in positions 11-20 with the most wins.
"I think the biggest thing for us right now, even though it's a big weekend, this is one battle in the war, and the war is to try to win a championship at the end of the season," Stewart said. "To do that, we have got to beat the system.
"So I don't think an all-or-nothing attitude is the approach we are going to have this week," Stewart said. "We definitely have that luxury to do that with the three wins that we've got, but I think right now in the big picture, we are trying to get the consistency the best we can, and I would like to see us put together some consistent runs before the Chase actually starts."
MENARDI GRAS TIME AGAIN? — Paul Menard stunned the racing world last year when he won the Brickyard 400, ending a 35-year reign of futility for his father John, who was never able to win the Indianapolis 500 as a car owner. The younger Menard's victory was one of a handful of shocking upsets by first-time NASCAR Sprint Cup winners in 2011 and was his first triumph in 167 career Cup starts.
Not surprisingly given the family history, Paul said he'd rather win the Brickyard than the Daytona 500.
"For me, personally, the Brickyard 400 is the biggest race that we go to," he said. "And I know for the sport, Daytona is considered the Super Bowl. But for me, personally, there's no race I would rather win than the Brickyard 400, and to be a two-time winner there would be even better yet. What happened last year was great, and I'll always cherish it. I have a lot of memorabilia from it. But the time now is to work on this year."
GORDON GOING FOR RECORD — Original Four-Time wants to be a five-time winner at the Brickyard. Four-time NASCAR Sprint Cup champion Jeff Gordon is the only driver to win the Crown Royal Presents the Curtiss Shaver 400 on four occasions. If he wins on Sunday, he will join Formula One legend Michael Schumacher as the only driver with five race victories here. Schumacher won the United States Grand Prix in 2000 and from 2003-06.
Gordon is tied with four-time Indianapolis 500 winners A.J. Foyt, Al Unser and Rick Mears on the IMS win list.
USED CAR LOT — According to IMS officials, there are a total of 200 cars racing at the fabled track this weekend, the most in a single weekend in the 103-year history of the track. There are 47 NASCAR Sprint Cup cars, 45 Nationwide cars, 34 Rolex Sports Car Series entries and 74 more in the Continental Tire Sports Car Challenge.
LIKE FATHER, LIKE SON — Jeff Burton's 11-year-old son, Harrison, is racing his USAC quarter-midget in the Battle for the Brickyard on July 24-28 at the Indiana State Fairgrounds. With five race weekends left in the season, Harrison leads the point standings in three different divisions in the 2012 USAC Generation Next Series (Lite 160, Senior Animal and Lite World Formula). He has 10 victories, nine second-place results and six third-place finishes this season.
The Associated Press contributed to this report.
Tom Jensen is the Editor in Chief of SPEED.com, Senior NASCAR Editor at RACER and a contributing Editor for TruckSeries.com. You can follow him online at twitter.com/tomjensen100.