CUP: BREAKING NEWS - Penske Penalties Reduced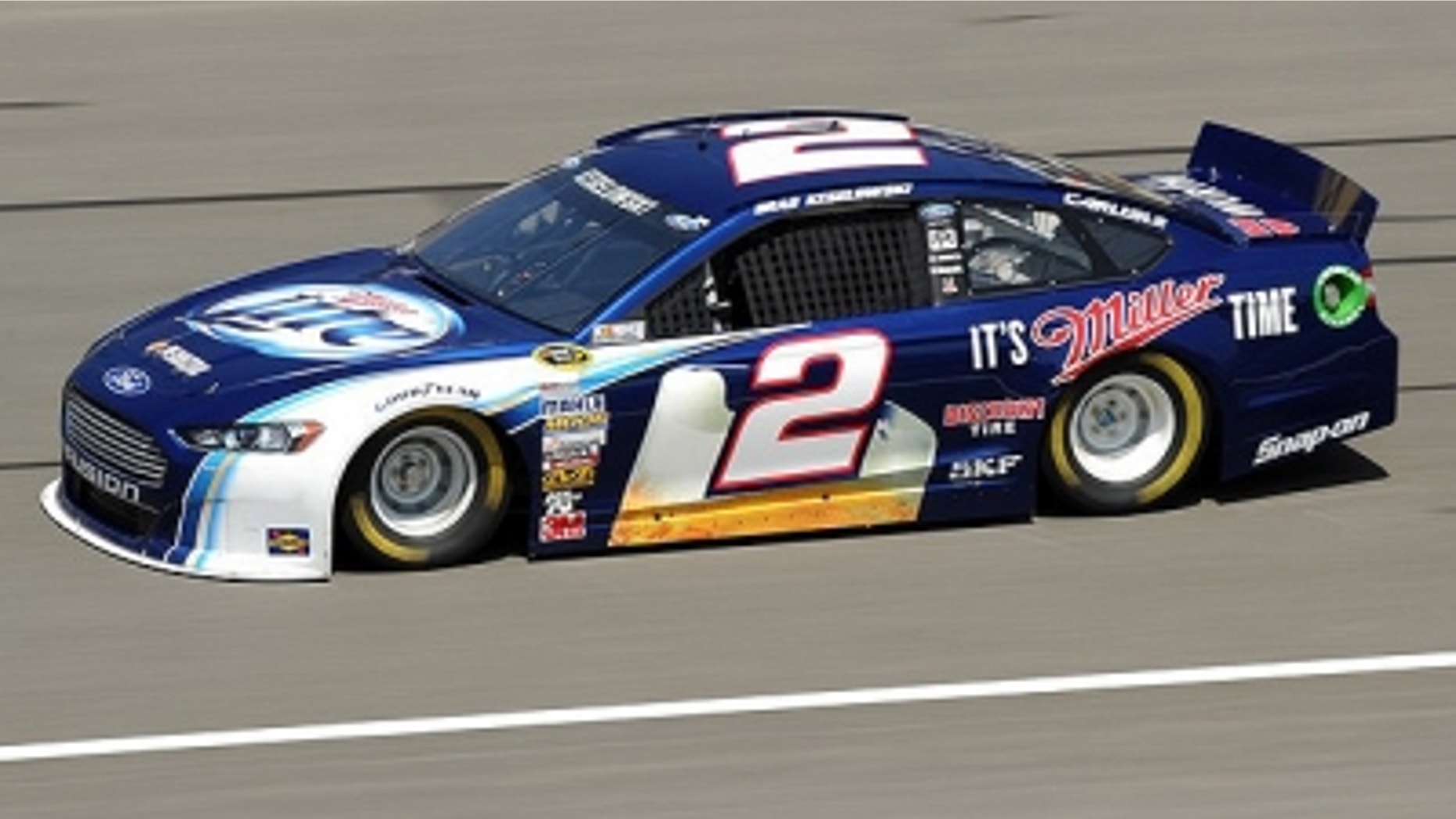 National Stock Car Racing chief appellate officer John Middlebrook on Tuesday upheld the fines and points penalties against Penske Racing but reduced the suspensions of seven crew members from six to two NASCAR Sprint Cup points races – a stretch including the Sprint All-Star Race at Charlotte Motor Speedway on May 18.
The No. 2 and No. 22 Penske Racing teams of Brad Keselowski and Joey Logano were originally penalized after their Fords failed prerace inspection at Texas Motor Speedway on April 13. Officials discovered unapproved suspension systems and components.
NASCAR also cited the Penske cars' "suspension fasteners and mounting hardware must be made of solid magnetic steel" and that the suspension mounts "hardware assembled must have single round mounting holes that are the correct size for the fastener being used" to keep the front and rear end suspension from "movement or realignment of any suspension component beyond component normal rotation or suspension travel."
Although Penske originally appealed the penalties and fines levied on both teams to the Panel on May 1, the three-person committee from the National Stock Car Racing Appeals Panel upheld NASCAR's decision. Under Section 15 of the NASCAR rulebook, Penske was able to appeal again to Middlebrook.
"The process was fair and equitable," Penske said. "The most important thing is this is over."
Penske and Walt Czarnecki (owner of record on the No. 22 and executive vice president of Penske Racing) will both still be docked 25 championship owner points, and Keselowski and Logano will each lose 25 championship driver points. Crew chiefs Paul Wolfe (Keselowski) and Todd Gordon (Logano) are penalized $100,000 and will serve suspensions through the Coca-Cola 600 on May 26. Both crew chiefs are on probation until Dec. 31.
Both teams' car chiefs, team engineers as well as director of competition Travis Geisler will serve suspensions of two points races and be on probation until Dec. 31.
"The key thing is to have our people back at the racetrack operating in full control," Penske said. "To me that's most important. If we're going to win and be a leader and win the championship again, we have plenty of time to do that. So to me, I just want to move on. This has been a good process. I've learned a lot and I'm sure the team has."
Penske says he "wasn't confused" regarding the jargon in the rulebook regarding the suspension assembly but rather that the team was working in areas that were "undefined."
"Obviously, with all the innovations, I can tell you that the NASCAR rulebook is thicker this year than it was last year, I think because we have some great guys in the garage that are innovating and that's the business we're in," he said.
Penske said if the original panel had reached a similar conclusion, he would not have taken his appeal to the final level. Last week, the three-man panel heard Penske Racing's arguments, followed by NASCAR's reasoning, and then made a decision. On Tuesday, however, there was an open discussion between the team, Sprint Cup Series Director John Darby and Middlebrook.
"Today we had the opportunity to meet with the chief appellate officer and we had that opportunity in conjunction with NASCAR's John Darby," Penske said. "He was very open and frank. This, quite honestly, was the first time we had the opportunity to listen to John specifically, to say these are the areas that we think you're over the line on.
"Obviously, we had our rebuttal on that and, of course, the appellate officer had the chance to take into consideration all the comments that we made and NASCAR (made), and came up with the final ruling. To me, I think (it) shows both sides had some skin in the game. I think the process is good. The panel — that was the first step. You don't go to the Supreme Court on the first day. We operated within the guidelines and, quite honestly, I'm happy with the outcome."