CUP: Bowyer Showing Surprising Strength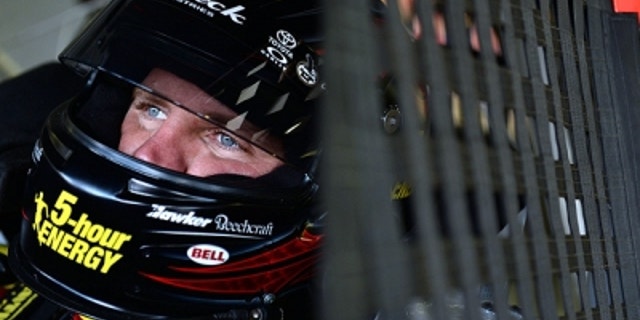 In the pre-season, few pundits — this one included — listed Clint Bowyer as a legitimate contender for the 2012 NASCAR Sprint Cup championship.
After all, Bowyer was moving from the well-established Richard Childress Racing to Michael Waltrip Racing, who in its first five years of existence had won only two races and never even got so much as a whiff of the Chase for the Sprint Cup.
Well, so much for that.
Bowyer confounded many by winning twice in NASCAR's 26-race regular season to make the Chase along with teammate Martin Truex Jr.
And not only did Bowyer make it into the Chase for the fourth time in the last six years, but he continues to run well now that he's in it, posting finishes of 10th at Chicago and fourth in New Hampshire.
Bowyer heads into Sunday's AAA 400 at Dover International Speedway sixth in the Sprint Cup points standings, just 15 markers behind leader Jimmie Johnson.
In his last 10 races, Bowyer has one victory, four top-five and eight top-10 finishes, with an average finish of 8.6 over that period. Pretty stout results for any driver, much less one in his first year with a new team, a new manufacturer and a new crew chief.
Bowyer will need another strong run on Sunday at Dover to keep in touch with the points leaders, especially Johnson, a seven-time winner at the Monster Mile.
To his credit, Bowyer has finished in the top 10 in each of the last three Dover races, including in June, when he posted a career-best fifth-place finish here.
"It's another good track for me — we usually run well there," Bowyer said of the concrete, 1-mile high-banked oval. "Dover is certainly a track where we feel like this team is capable of getting a really solid run and contending for a win, so that is a really good track for me and you've got to pay attention to that. I don't always seem to get a consistent finish there, but always run well. I think that Dover is a track that our group (MWR) can win at. Hopefully, this race will be the day."
Win or lose on Sunday, though, you can argue that Bowyer, crew chief Brian Pattie and the rest of the No. 15 MWR team are already playing with house money, having overachieved relative to expectations so far.
Asked if helping get MWR into the Chase was emotional, Bowyer allowed as how it was. From here on out, it's all a bonus.
"The emotions are getting into the Chase for MWR," he said. "Having two teams in the Chase is just complete excitement. Very proud for everybody's hard work and determination and getting things turned around and putting themselves in the Chase for the first time. Proud to be a part of that. It's a lot of fun. We have a shot at winning the championship."
And, really, this time of year, isn't that what every driver wants?
Tom Jensen is the Editor in Chief of SPEED.com, Senior NASCAR Editor at RACER and a contributing Editor for TruckSeries.com. You can follow him online at twitter.com/tomjensen100.