CUP: Biffle Now 'Flying' In Front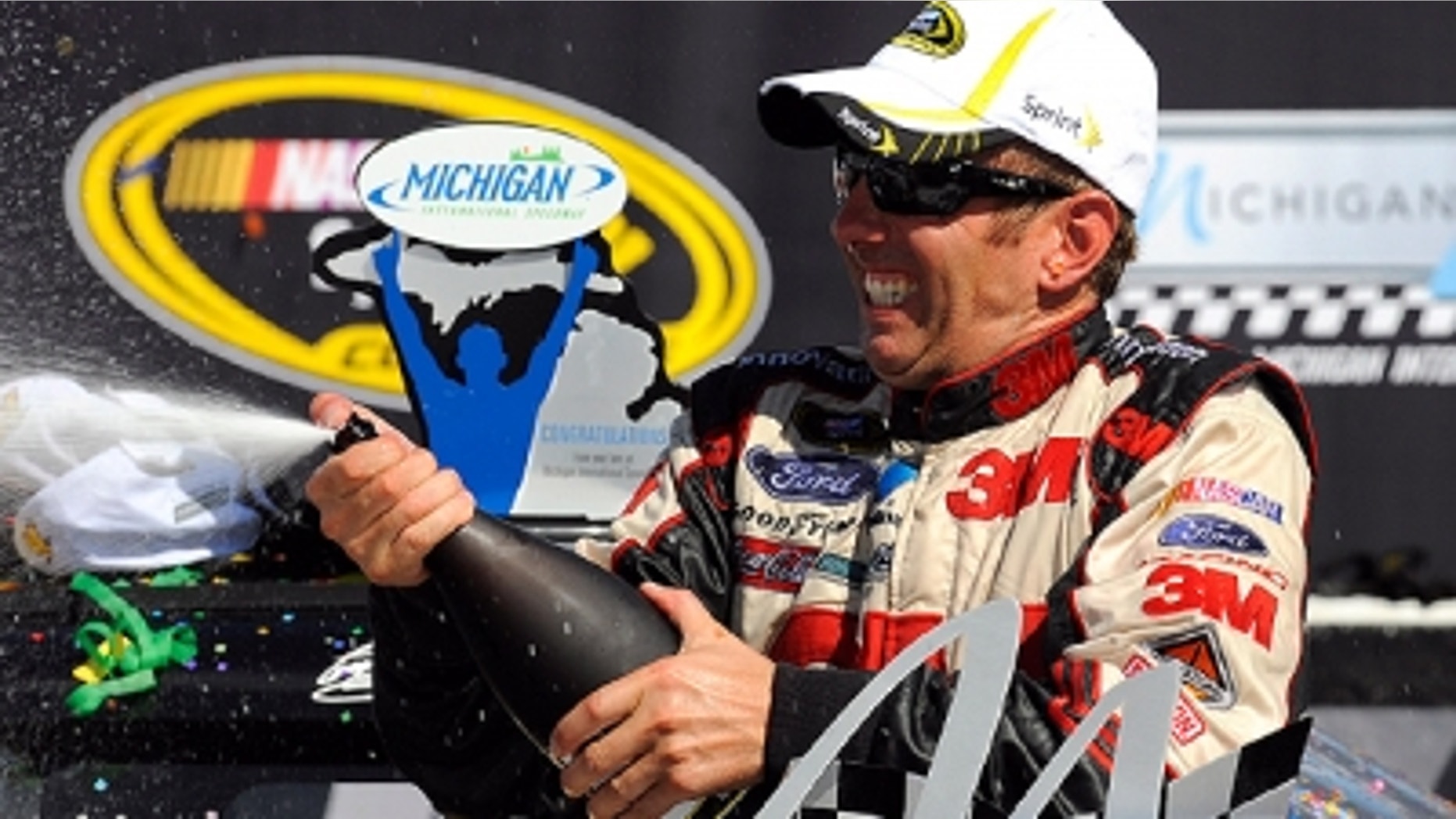 Greg Biffle says he's flying under the radar.
That wasn't the case Sunday at Michigan International Speedway. He was flying out front.
Biffle led the final seven laps of the Pure Michigan 400, including the last two in a green-white-checkered finish.
The victory vaulted Biffle into the Sprint Cup point lead, earned another three-point bonus for the Chase and gave team co-owner Jack Roush a feather in his hat at his "home" track.
The victory was the record 12th at MIS for Roush's organization, breaking a tie with Wood Brothers Racing. It was Roush Fenway Racing's first win at the track in four years and the team's first victory this season since Biffle scored at Texas Motor Speedway in mid-April.
"The car was super good at the beginning of the race when the track was kind of green," Biffle said. "Once I got in on restarts and in traffic, it wasn't that good. We kept working on it and trying different things.
"We were so good out front. I told Matt (crew chief Matt Puccia), if we can get out front, I know we can win with this car. The car is really good."
Biffle was chasing leader Jimmie Johnson in the race's closing laps when Johnson's engine expired, leaving Biffle in the lead. Despite pressure from ultimate runnerup Brad Keselowski, Biffle stayed out front.
"I knew once we got out front we'd be tough to beat," Biffle said.
Biffle said he and his team haven't been a topic of general interest this season, but he plans to change that as the season rolls into the playoffs.
"I know a lot of people don't expect us to win the championship and no one expects us to compete for the title," he said. "I don't care what they say. We will be a factor when it comes down to Homestead."
Mike Hembree is NASCAR Editor for SPEED.com and has been covering motorsports for 30 years. He is a six-time winner of the National Motorsports Press Association Writer of the Year Award.