CUP: Biffle Looks To Get Back On Track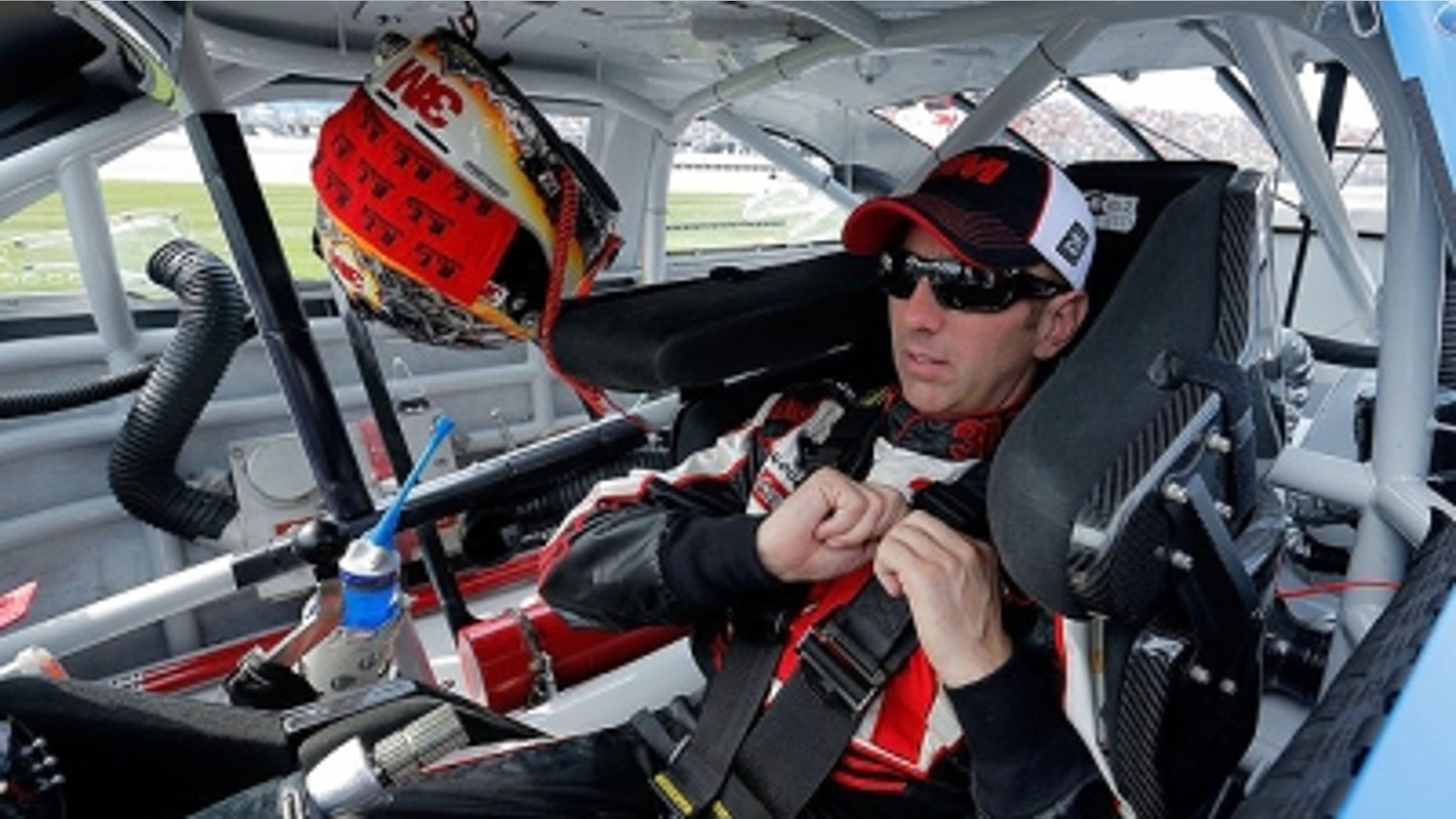 The most thankless position in the NASCAR Sprint Cup Series is being the regular-season points leader. Don't believe it? Just ask Greg Biffle.
Biffle won two races and led the Sprint Cup points after 14 of the first 25 races. But after the 26th and final race of the regular season, NASCAR reset the points for the Chase for the Sprint Cup, which left Biffle fifth. To make matters worse, Biffle finished 13th at Chicagoland Speedway on Sunday and fell to eighth in points, his lowest ranking of the entire year.
So now, one race into the Chase for the Sprint Cup, Biffle and his Roush Fenway Racing team are looking to rebound in a big way at Loudon, N.H., site of Sunday's Sylvania 300 at New Hampshire Motor Speedway.
"Well, certainly we didn't get our Chase off the way we thought we would with the finish at Chicago, but we really, really feel good about going into Loudon," said Biffle. "We built a brand new car that we ran earlier at Richmond, a few races back, a short-track car that we taking there and ran really extremely well at Richmond, so we are excited how it's going to be at Loudon."
Biffle has one race victory at NHMS, coming in September 2008, and has a total of five top-five finishes in 20 starts. More than anything, though, after a disappointing outing at Chicagoland, Biffle knows he has to have a solid outing if he wants to stay in touch with the leaders in the championship hunt.
Certainly, Biffle can't win the Chase at New Hampshire on Sunday, but a bad run could put him in a deep, deep hole.
"We all know that minimizing the bad days, that's the most important thing, because when you have a good day, you have a good day," Biffle said. "You run up front, challenge for the win, you finish third. Those days are almost like normal days, if you will.
"The bad day is when your shock breaks or you run out of gas or you miss the setup," he said. "Those are the days that you have to persevere on, and we did that at Chicago, finished 13th, and I think that's going to determine this Chase, versus, you know, how many good days you have. It's how you minimize the bad days."
More troubling, perhaps, is a slight, but perceptible, performance drop off for the Roush Fenway Racing Fords relative to the competition in recent weeks.
In the first 10 races of the year, Biffle had one victory, six top-five and seven top-10 finishes. In the last 10 races, he's had one victory, two top fives and five top 10s. That's not going to win him the first Sprint Cup championship he wants to go with his prior NASCAR Nationwide and Camping World Truck Series titles.
"We are definitely looking into it and trying to figure out where we are missing it a little bit," said Biffle.
The good news is that the remaining schedule is loaded with tracks that play into Biffle's wheelhouse, including Texas, Charlotte and Homestead.
"I think my favorite track in the Chase is going to be Texas," said Biffle. "I have a few wins there, but it's hard to choose one. We have a bunch of great tracks coming up for us, but I suppose the one I'm probably looking forward to the most is Texas. … And Charlotte, you know, back under the lights, that's really a bread and butter track or us. We feel really confident coming to Charlotte. It's our standard mile-and-a-half, (and) it's fun to be at home for a week."
Tom Jensen is the Editor in Chief of SPEED.com, Senior NASCAR Editor at RACER and a contributing Editor for TruckSeries.com. You can follow him online at twitter.com/tomjensen100.