CUP: Biffle Continuing Title Pursuit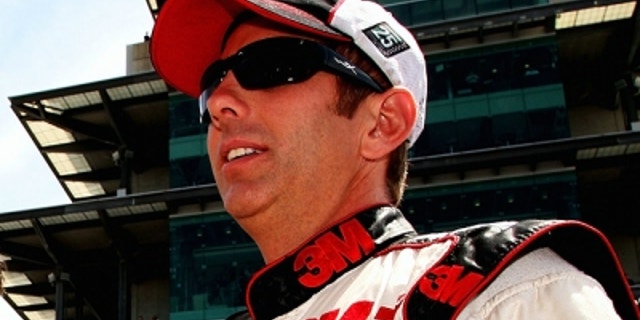 Greg Biffle took a hop, skip and jump from Indianapolis Motor Speedway to Michigan International Speedway Monday, where his quest to win a first Sprint Cup championship continues.
Biffle was among more than two dozen drivers participating in a Goodyear tire test at MIS Monday. In addition to helping Goodyear test its compound for next month's race at the track, Biffle is firing on all cylinders for a shot at adding a Cup title to his Nationwide and Truck series championships.
"We are trying to figure out how to win and win the title," Biffle said Monday.
"We just got done with Indy, and coming here for this test we feel really good about where we are as a team. Indy was a real eye-opener for us. We ran very well and we were just a little short of the 48 (winner Jimmie Johnson). We feel like we can come here and close that gap even more.
"We will go to Pocono (this week) and here and compete for a win, and we feel like we are right there for the Chase. That was a brand new car, a Chase build that we ran at Indy, and we have four or five of those coming down the chain. We feel good about it."
Biffle finished third Sunday at Indy and remained third in points, 22 behind new leader Dale Earnhardt Jr.
Biffle said he was pleased with his Sunday run considering that he wrestled with a loose condition in his car.
"It made it difficult after about four or five laps – my car just started to get real loose," he said. "We did two tires there at the end, and I thought a lot of people would do two tires, and it turned out most everybody did four. That hurt us a little bit, but, still, we ended up third.
"It kind of flattened off. That caution right there probably helped us, probably helped the tires equalize, and when we fired off there again we were able to maintain. We'll go back to the drawing board on what we got. We'll keep working on it."
After a pair of 21st-place finishes at Kentucky and Daytona, Biffle has righted his ship with ninth-place and third-place runs at Loudon and Indianapolis. He has had one of the year's most consistent seasons, never falling below fourth in points and leading the standings for 11 straight weeks.
Mike Hembree is NASCAR Editor for SPEED.com and has been covering motorsports for 30 years. He is a six-time winner of the National Motorsports Press Association Writer of the Year Award.