CUP: Biffle Back At The Beginning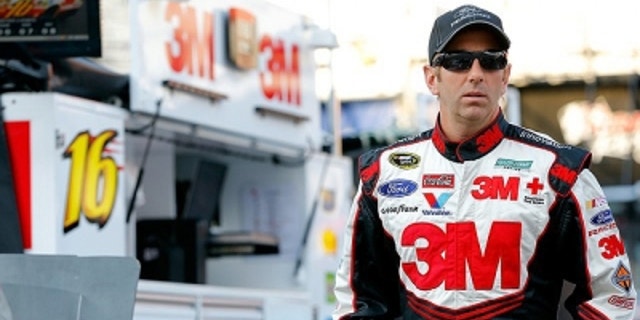 Greg Biffle started his first race in what became the Sprint Cup Series in 2002 at what was then California Speedway (now Auto Club Speedway).
Biffle, who would win the Nationwide Series championship that season, ran in seven Cup races without much success. In fact, his debut, which resulted in a 13th-place run at ACS, produced his best finish that season.
Biffle rolls into Fontana this weekend looking for his first win of the season after mixed results to date. He was sixth in the season opener at Daytona and followed with 17th-place runs at Phoenix and Las Vegas before finishing 11th Sunday at Bristol. He's fifth in points.
He has had reasonable success at ACS, with a win (2005), four top fives and six top 10s in 18 races.
"I love that race track, and I love going out west," said Biffle, a native of Vancouver, Wash. "That track is big, fast and bumpy, but I don't know how it will be with the Gen-6 car.
"We are working on getting over the bumps, which obviously didn't work out well for us in Las Vegas. So we have a new plan for California. I look forward to picking up our first win of the season. I think we can do it at California."
Matt Puccia, Biffle's crew chief, said the No. 16 team is building on its intermediate-track program.
"California has been a great track for us in the past," he said. "We've been working really hard the last few months on our intermediate and two-mile track program. We learned a lot of stuff at Vegas that we needed to work on which should help us this weekend. Bristol was a good race for us, and we learned a bunch of stuff there that will help us in the future."
It's still early in the season, but most leading teams are quickly building foundational knowledge with the new Gen-6 car.
"I think we have a pretty good handle on what it's going to need," Puccia said. "If you're not pretty comfortable with it now, you're in trouble. I feel good with where we're at. We've learned some stuff at Phoenix and Las Vegas on what the
car wants.
"We've seen all aspects of it. We've kind of got a full circle of what the car is going to want. We should have a pretty good handle on it by now."
Puccia said the process is "a learning curve. This car just likes different stuff than what we've had with the COT. It's not a bad thing. It's just different. We're working through it. We've done some testing and have some more testing in the next month or so. We'll just keep developing this car and learning what it wants and what it needs to go fast."
Mike Hembree is NASCAR Editor for SPEED.com and has been covering motorsports for 31 years. He is a six-time winner of the National Motorsports Press Association Writer of the Year Award.