CUP: Battery Dooms Kurt Busch To Third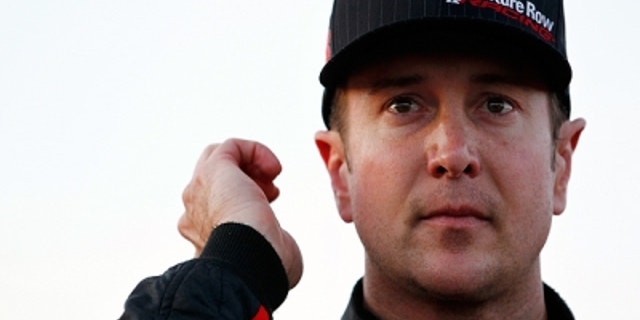 Kurt Busch summed up his evening succinctly after a strong run resulted in a third-place finish behind Kevin Harvick and Kasey Kahne in Sunday's marathon Coca-Cola 600 at Charlotte Motor Speedway.
"Well, it was a good 550 miles it seemed like for us, then the normal something-has-to-pop-up, some adversity we have to overcome came about," said Busch, who scored a season's best finish and earned his third top five of the year. That total of three top fives matches the number of top-five finishes Furniture Row Racing earned in all the years prior to Busch's arrival at the team.
Still, it was not the victory Busch hoped for, because of a late glitch beyond his control.
In this case the something that popped up was an electrical gremlin that forced Busch to pit from the lead after a red flag for a crash on Lap 325. Busch's crew successfully changed the battery in his Chevrolet SS under caution, but instead of rejoining the race out front, he rejoined 11th and had to battle the rest of the way to fight back to third.
"You have to be perfect to win these things, and I was close," said Busch.
Busch, who admitted to feeling "shell-shocked" over the battery issue, said he and the team will attempt to figure out exactly what happened that caused his battery to go dead.
"Yeah, a top five is great," he said. "To be up front, to lead laps, that's what it's all about. So we'll get these little hiccups polished up and continue plugging forward. That's the only thing we can do, is learn from what exactly happened. Was it a cable issue, a battery that was dead, was the alternator not charging?"
So in the end, Busch figured he'd work past the disappointment and move on.
"To show our strength tonight, to finish third, we'll take it," he said. "I think that's what needs to be said. The Furniture Row team was fast and we didn't quite have a perfect night and we brought it home third."
Tom Jensen is the Editor in Chief of SPEED.com, Senior NASCAR Editor at RACER and a contributing Editor for TruckSeries.com. You can follow him online at twitter.com/tomjensen100.