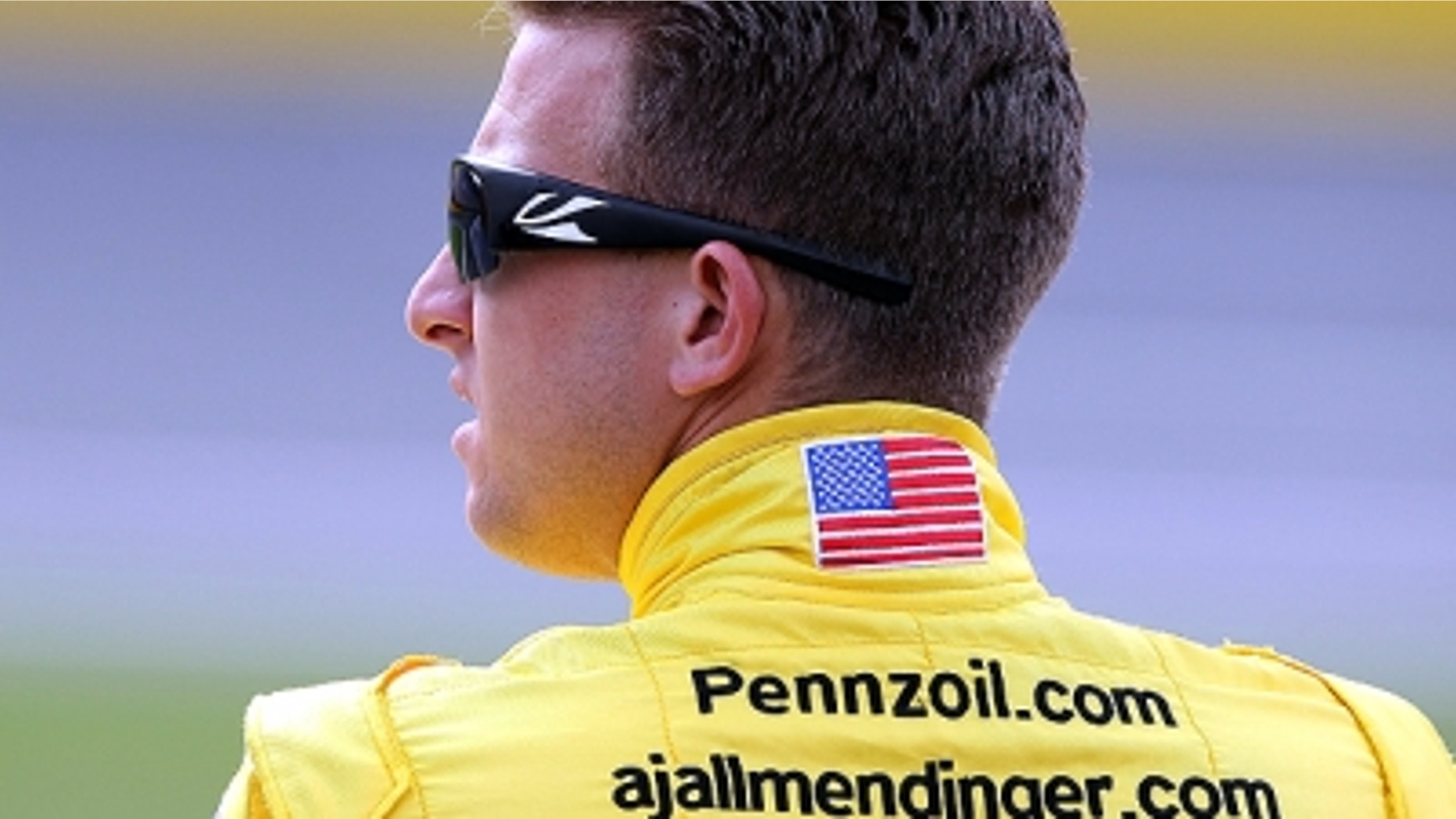 Game on.
After the final off week of the 2012 season, the NASCAR Sprint Cup teams are back at it again, heading to Indianapolis for the running of Sunday's Crown Royal 400.
Expect a lot of news in the days and weeks ahead. Here's what to look for:
1. ALLMENDINGER TEST — Yes, AJ is once again a huge story at the Brickyard this year. But this AJ is Allmendinger, not Foyt. On Tuesday, Allmendinger's "B" sample gets tested and by the end of the week, we should know what Allmendinger tested positive for in the first place, if the second test came out differently than the first and if it didn't, what happens next. This is a hugely significant week for Allmendinger's career.
2. TRIPLE HEADER — The Brickyard weekend is radically overhauled this year, with the Grand Am Series racing Friday, the NASCAR Nationwide Series on Saturday and the Sprint Cup Series on Sunday. This will be the first visit to Indianapolis Motor Speedway for both the Grand Am and Nationwide teams, and this should be an interesting weekend of racing.
3. SILLY SEASON — Lots of dominoes left to fall here. It hasn't been officially announced yet, but all signs point to Matt Kenseth driving the No. 20 Home Depot Toyota for Joe Gibbs Racing. Where that leaves Joey Logano is uncertain. Also a free agent at the end of the year is Ryan Newman, with Stewart-Haas Racing losing the U.S. Army as a sponsor for 2013. Kurt Busch almost certainly will land with a different team next year as well, but the rumored move by Andretti Autosport to start a NASCAR team appears unlikely to come to fruition. If that's true, it's one less option for Busch.
4. DODGE — One of the strangest stories of the year is Dodge, which unveiled its 2013 car with much fanfare at Las Vegas in March, but currently has no teams for next season. Who Dodge signs for next season — or if Dodge even stays in NASCAR — is a huge storyline. And with Penske moving to Ford, will it build its own engines next year or get them from Roush-Yates?
5. THE CHASE — Barring some strange collapse(s), the top 10 drivers in the NASCAR Sprint Cup standings appear to be solidly in play for spots in the Chase for the Sprint Cup. With seven races to go until the Chase field is locked in, superstars Carl Edwards and Jeff Gordon are the biggest names on the outside looking in. Kasey Kahne's two victories have put him in good shape for a wild card, but Kyle Busch has only a tenuous hold on the second wild-card spot right now. Expect the wild-card picture to change frequently over the next seven weeks.
6. CHAD NORRIS FACTS — The day after the New Hampshire race, Roush Fenway Racing announced that Bob Osborne was stepping down as crew chief for Carl Edwards, to be replaced by Roush veteran Chad Norris. Osborne said he was stepping down for medical reasons. That said, there is a ton of pressure from all sides — Ford, the team and its sponsors — for Edwards to make the Chase. Can this squad right itself after a hugely disappointing season?
7. CAN JUNIOR KEEP ACHIEVING? — Prior to the season, few people — other than the millions of Earnhardt Nation loyalists — believed Dale Earnhardt Jr. would make a serious championship run this season. But NASCAR's most popular driver has had a dream year, with one victory, eight top-five and 14 top-10 finishes. If Earnhardt wins at Indy on Sunday, it would be a huge achievement.
8. ANOTHER NEW WINNER? — Last year, Paul Menard stunned the world when he won the Brickyard 400, part of a group of surprise first-time winners on the season that included Trevor Bayne, Regan Smith, David Ragan and Marcos Ambrose. So far this year, 12 different drivers have won races, but they are all guys ranked 16th or higher in points. Guys who haven't won yet this year include the five aforementioned 2011 first-time winners, plus Kevin Harvick, Jeff Gordon, Edwards, Kurt Busch, Martin Truex Jr. and Juan Pablo Montoya.
Tom Jensen is the Editor in Chief of SPEED.com, Senior NASCAR Editor at RACER and a contributing Editor for TruckSeries.com. You can follow him online at twitter.com/tomjensen100.