CUP: Along For The Ride – For A Long Time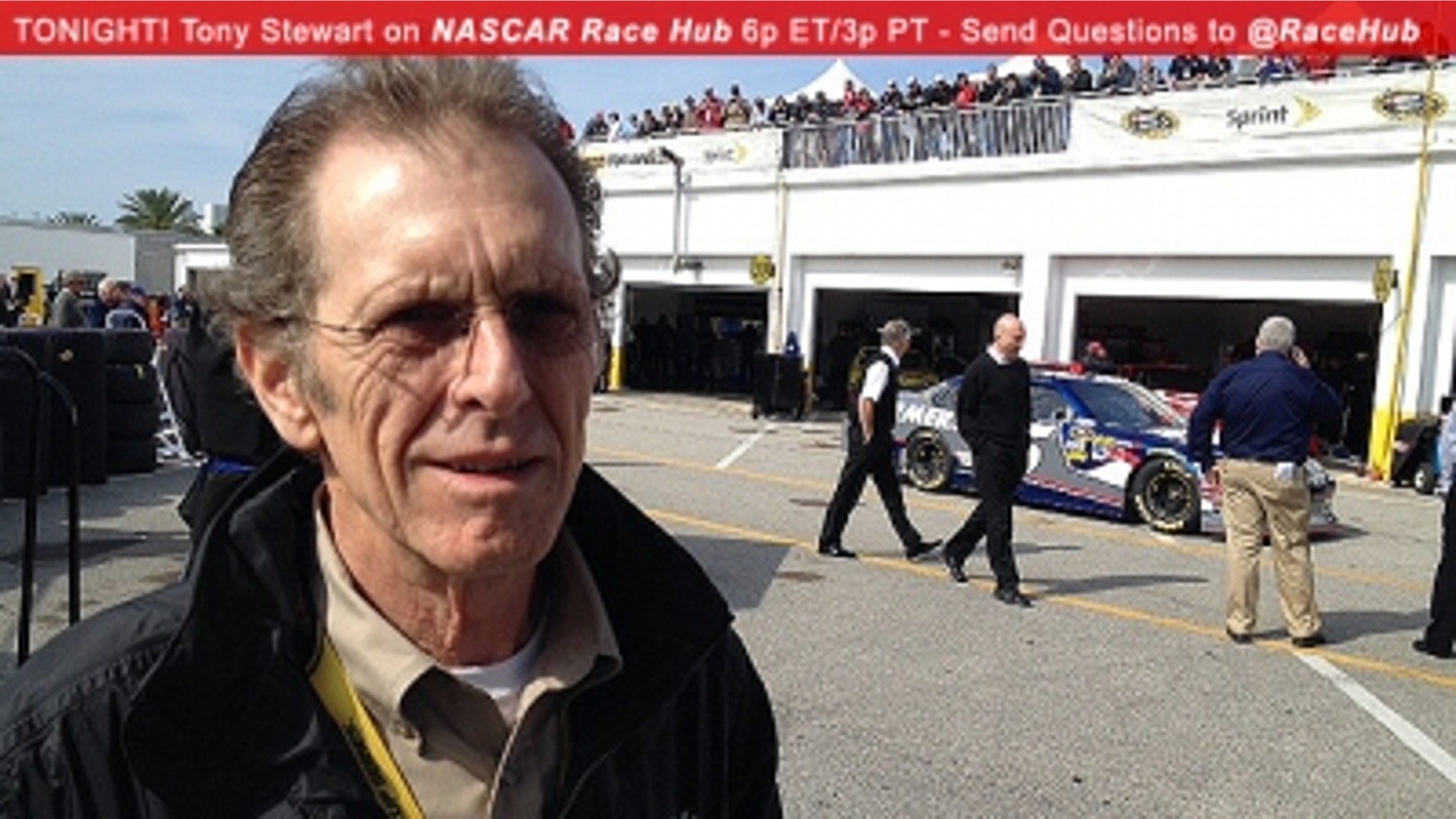 Growing up in South Africa and immersed from an early age in the world of open-wheel road racing, Ken Howes could not have guessed he one day would be a key lieutenant in one of stock car racing's top-line operations.
In a new sort of NASCAR world that has been overtaken by engineering, technical development and – yes – finally even fuel injection, Howes was a pioneer of sorts. In 1990, he joined team owner Rick Hendrick, then still basically finding his way in NASCAR, to begin a journey that would place him in top management positions at Hendrick Motorsports.
It's an unlikely tale of a man with one of the most unlikely accents – South African, not South Carolinian – in the NASCAR garage. Howes has had a big voice in much of the success of a multi-championship team and is one of Hendrick's closest confidants – a status that is both a blessing and a curse, as evidenced by the grim task Howes faced on a dark October day seven years ago.
But first, South Africa.
Howes, now 63, lived in Johannesburg, South Africa's largest city. Formula One racing caught his eye early, and, by the age of 19, after quitting school and signing on as an apprentice mechanic at a Volkswagen dealership, he had talked his way into a job with a racing team.
"I was able to find a very, very low-paying job helping somebody with a race car, and that was the beginning of it," Howes said. "I was mostly just a helper. My dad would slide me a little pocket money."
Howes' father was a gold miner.
"We did OK, but there wasn't much," he said. "I was one of five children, so things weren't easy."
Across the ocean, far out of his reach – and his thinking – at that point (the late 1960s), NASCAR racing was growing in popularity with the exploits of drivers like Richard Petty and David Pearson.
"We knew who Richard Petty was," Howes said. "And some of the other guys. We were aware of it, but it was waaay over there. F1 was what we did."
Howes raced in South Africa until 1984, when he was asked to move to the United States to run an Atlanta-based sports car team. It was supposed to be a one-year project.
But, as Howes says, "I never got home."
Involvement in the sports car world led to Howes' introduction to Hendrick, and that led to Howes joining the young car owner in running Corvettes for General Motors on the International Motor Sports Association circuit out of a shop in Indianapolis, a project that lasted through 1988.
Howes then accepted Hendrick's invitation to join him in stock car racing.
Howes suddenly found himself in a new world, and South Africa seemed far away.
"I had accomplished about everything I could there," he said. "The opportunity to come to America was a huge challenge. It was, 'Hey, let's go to live in America for a year. It's a great opportunity.' One thing led to another, and we never got back."
Howes began his Hendrick/NASCAR career as crew chief for driver Ken Schrader.
"The first year, I was just finding my way around," he said. "I had a lot to learn because oval racing is very different, and my whole background had been road racing.
"I hung around and helped out where I could and brought what little knowledge I could."
After several seasons with Schrader, Howes was picked to start Hendrick's research and development department, a move that would pay large dividends over the coming years.
In 1999, he was named director of competition with oversight of the race teams. That's essentially the position he holds today, although the business card reads vice president for competition.
"It was all a tough transition," he said. "There were a lot of good people working for Rick at the time. They were patient with me. They helped out. I tried to pay attention and listen and learn what I could.
"After a while, you realize that while it's different, a lot of it is the same. Just the cars turn left most of the time. You have to build cars, stay ahead of the competition and make sure you've got the right equipment, the right tools and the right people."
Now Howes is one of Hendrick's most valuable staffers. A quiet person who typically stays in the background, he and Hendrick quickly found themselves thinking and working from the same point of view.
"Rick had taken on the Corvette project that GM wanted him to do, but, at the time, he had no facility to handle sports car racing," Howes said. "We were able to step up and fill that role for him. We were happy to do it because it meant work. Rick needed something that I was able to provide. I think it grew from that.
"Rick always did what he said he would do. He's a racer just like I am. We want to win really badly. It's just grown over time from one thing to another. We don't have to talk about much. We understand our roles. Obviously, we've been through some highs and lows, and here we are."
The absolute low came Oct. 24, 2004. A Hendrick Motorsports plane crashed into a mountainside on the way to Martinsville, Va., for that day's race, killing Ricky Hendrick (Rick's son), Rick's brother (John) and eight others.
Word made its way through official channels and then to the Martinsville garage, where Howes was the senior Hendrick team official. Rick Hendrick did not attend the race, and to Howes fell the task of making the sort of phone call no one is prepared to make – or receive.
"When NASCAR was informed that the airplane had disappeared off the radar, they came to find the most senior person they could, and that happened to be me," Howes said. "I was told what was going on. I knew, OK, this is a test for you, probably the biggest test you've ever had to face. I dealt with it the best way I could. Whether I could have done it differently or better, I won't ever know.
"I had to make that decision to let Mr. Hendrick now. Tough day. How do you do that? Nobody is trained for that. There's no textbook.
"It was difficult. The race was winding down. The media had caught on that something was going on.
"Rick answered my call. Always does. He was driving. I had to tell him what I knew. At that time what we knew was that the plane had disappeared from the radar. We didn't know a whole lot more, but, I think in our hearts we knew."
What followed was a season of grief for all those in and around Hendrick Motorsports.
But the racing continued, Hendrick saying he could not give up the fight with so many employees depending on the team's operation. Only two years later, another championship arrived as Jimmie Johnson scored his first.
And Howes, as ever, was there to celebrate.
Mike Hembree is NASCAR Editor for SPEED.com and has been covering motorsports for 30 years. He is a six-time winner of the National Motorsports Press Association Writer of the Year Award.