CUP: Allmendinger To Join NASCAR Rehab Program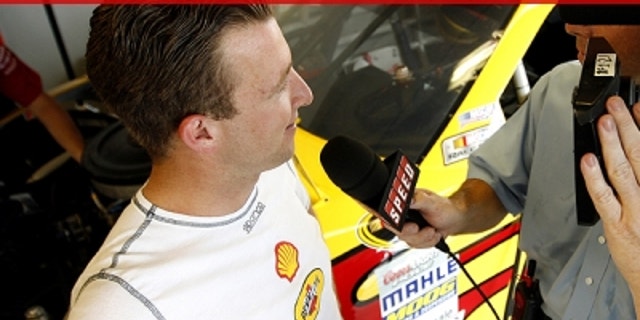 Suspended driver AJ Allmendinger has decided to participate in NASCAR's Road to Recovery program, which is designed to give competitors who have failed drug tests a chance to race again.
Allmendinger spokeswoman Tara Ragan said Wednesday afternoon that NASCAR has been notified that Allmendinger will participate in the rehabilitation program. Completion of the program, which could takes weeks or months, typically results in a suspended competitor being approved to return to NASCAR.
Allmendinger, who drives for Penske Racing, was indefinitely suspended by NASCAR Tuesday after his urine specimen failed a second test for banned substances.
"While we await further information from testing to determine the cause, we have notified NASCAR that AJ will participate in the Road to Recovery Program starting immediately," Ragan said in a statement. "As we have stated earlier, we respect NASCAR's drug testing policies. They are first and foremost in place to protect drivers and AJ being among those.
"We fully support the program, and as more details become available, we will share them. We would like to personally thank Mr. [Mike] Helton and John Bobo (NASCAR officials) for helping work through this in an expeditious manner."
Allmendinger's recovery will be supervised by a NASCAR program manager.
"We're very pleased that AJ Allmendinger has chosen to participate in the NASCAR Road to Recovery program," NASCAR said in a Wednesday statement. "It's designed, as proven, to provide a roadmap leading to a return to competition, and we wish him the best of luck. As we have with other competitors, we look forward to the day when the Program Administrator recommends him for reinstatement."
NASCAR has not released the banned substance that showed positive in Allmendinger's test. Ragan earlier called it a stimulant. She said an expert has been brought in to examine products in Allmendinger's possession to determine if any might have produced the positive. Allmendinger has denied "knowingly" taking a banned substance.
Penske Racing expressed disappointment with the second test results and said team driver Sam Hornish Jr. will continue to drive the Penske No. 22 Sprint Cup car, at least in the next two races – at Indianapolis and Pocono, in place of Allmendinger.
Penske "will evaluate its course of action as it pertains to AJ over the coming week," the statement said.
Ragan called Tuesday night's release of the second test results "not the news we wanted to hear and we will work to get to the source of what may have caused this."
Shell/Pennzoil, major sponsor of the No. 22 team, issued a statement late Tuesday.
"Shell and Pennzoil believe that the process and procedures that NASCAR has in place as part of their substance abuse policy are appropriate and serve to ensure that the sport and its participants are held to the highest standards," the statement read. "We share Penske Racing's disappointment with the result of AJ's B sample test and will work closely with them to determine plans moving forward. We hope for the best for AJ during this difficult time."
Allmendinger, 30, was temporarily suspended by NASCAR July 7 after he failed a drug test that had been administered the previous week.
Although Allmendinger can return to driving by participating in NASCAR's rehabilitation process, Tuesday's result puts his career in significant jeopardy. Jeremy Mayfield, the first Sprint Cup driver to fail a drug test, did not return to racing after a long legal battle with NASCAR.
Mike Hembree is NASCAR Editor for SPEED.com and has been covering motorsports for 30 years. He is a six-time winner of the National Motorsports Press Association Writer of the Year Award.