CUP: Allmendinger And Ambrose Shine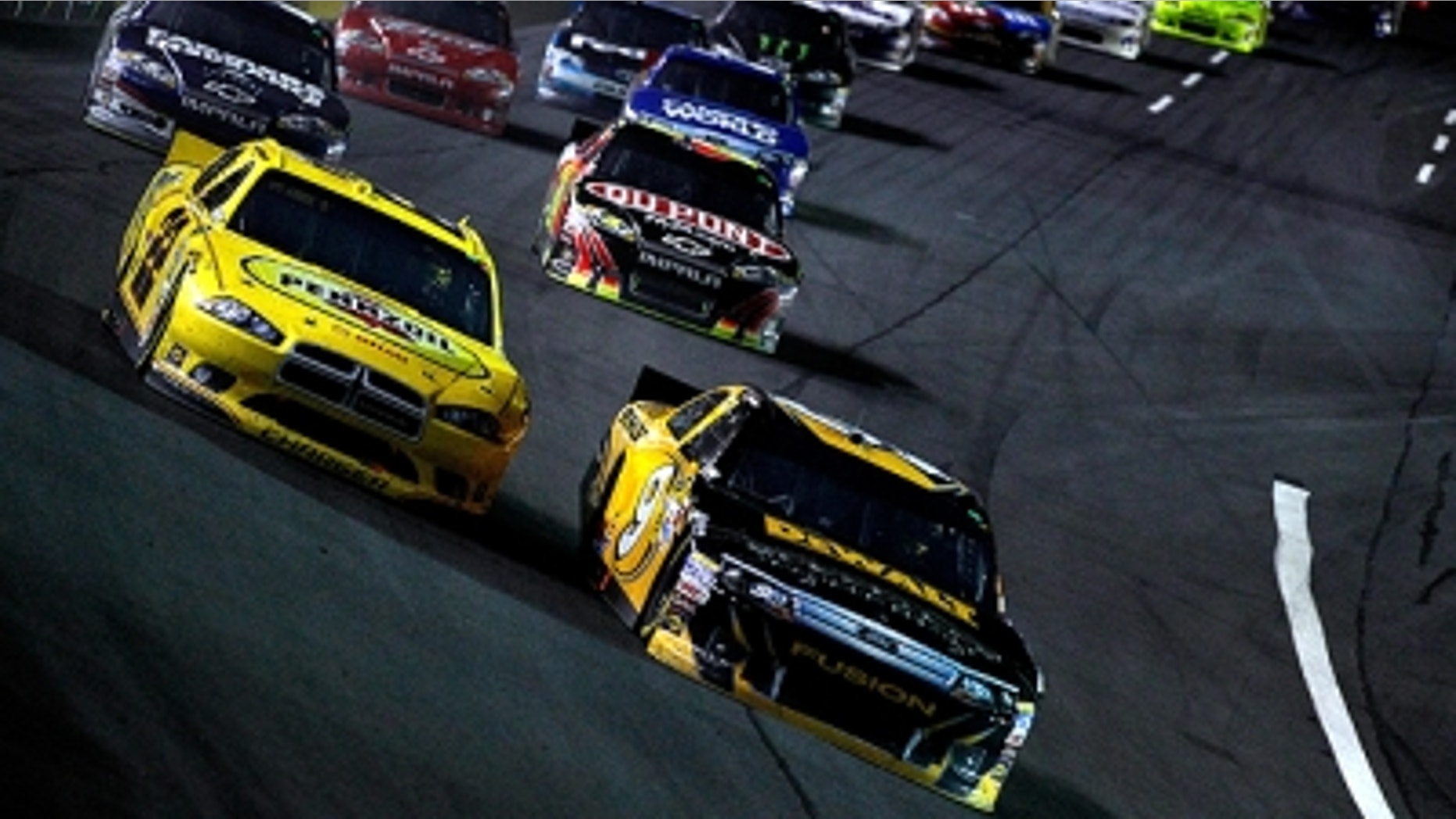 With nothing but glory on the line, AJ Allmendinger and Marcos Ambrose let the fans and competitors know they were there on Saturday night.
Allmendinger, forced to enter the all-star race based on his performance in the Sprint Showdown, was nothing short of remarkable — rebounding from a flat tire on the first lap after earning the pole, then dropping to 20th in the field before rallying to finish second in 40 laps.
He rolled off 22nd for the all-star race and gained 10 positions in the first 20 laps. In the next three segments, Allmendinger finished fifth, fourth and third, but lined up sixth entering the pits and exited 15th after a four-tire stop.
"We tried to get the win in that fourth segment," said Allmendinger, who settled for third behind Dale Earnhardt Jr. and Ambrose after 80 laps.
"We didn't have a chance in the final segment against those teams with fresh tires. So, on the mandatory stop before the final 10 laps, we decided to take four tires, and if something happened up front, it would give us a chance. It didn't happen."
Allmendinger picked up just four positions in the final 10 laps. However, 11th was an improvement over his solo all-star appearance in 2008, when he finished 17th. And after several weeks of misfortune, Allmendinger finally can leave the track on a high note.
"Overall, the Pennzoil Dodge was fast all night," Allmendinger said. "I can honestly say, by far, that's the most fun I've ever had in a Cup car. It was fun. We showed that we were fast and have some good notes for next week.
"I'm proud of everybody and feel like I drove really well. The pit stops were awesome. Our team was really good tonight. Look on the stat sheet and it says 11th, but more importantly, we were fast and we showed we can come back next week and win this thing."
Ambrose started 18th in his All-Star debut, but picked off 10 cars in the opening laps of the first segment. He remained a factor all evening. The Todd Parrott-led Richard Petty Motorsports squad opted not to pit after the first segment and restarted third. By the end of the second 20-lap run, the No. 9 DeWalt Ford maintained its position in the top five and came back to battle Dale Earnhardt Jr. for the win in the third segment, but finished third.
For the 10-lap dash to the cash, Ambrose lined up fifth behind the winners of the first four segments. Without the benefit of clean air, he was never able to challenge the leader.
"We just qualified really bad yesterday and that meant the front two rows were gone automatically because there was no way we could win a segment," Ambrose said.
"We had to change our strategy around with tires and trying to get some track position for the end. We did as good as we could because we came out of the pits fifth, but we just had older tires than everybody else.
"It is what it is. We'll take it and learn from it and hopefully next year we'll have a more rounded package."
For Ambrose, who posted a career-high fifth in the fall race at Charlotte last year, finishing seventh "feels great."
"I came out here to really mix it up with them and I came here to win the cash," Ambrose said. "We didn't win the cash, but we sure let them know we were here. I had good restarts all night and we had a pretty fast race car and were able to take our chances.
"It's just a shame we couldn't quite finish it off there. We would have loved to have finished third or fourth, but we'll take a top 10. It's my first go at it, and I learned a lot, and I'm looking forward to the next one."