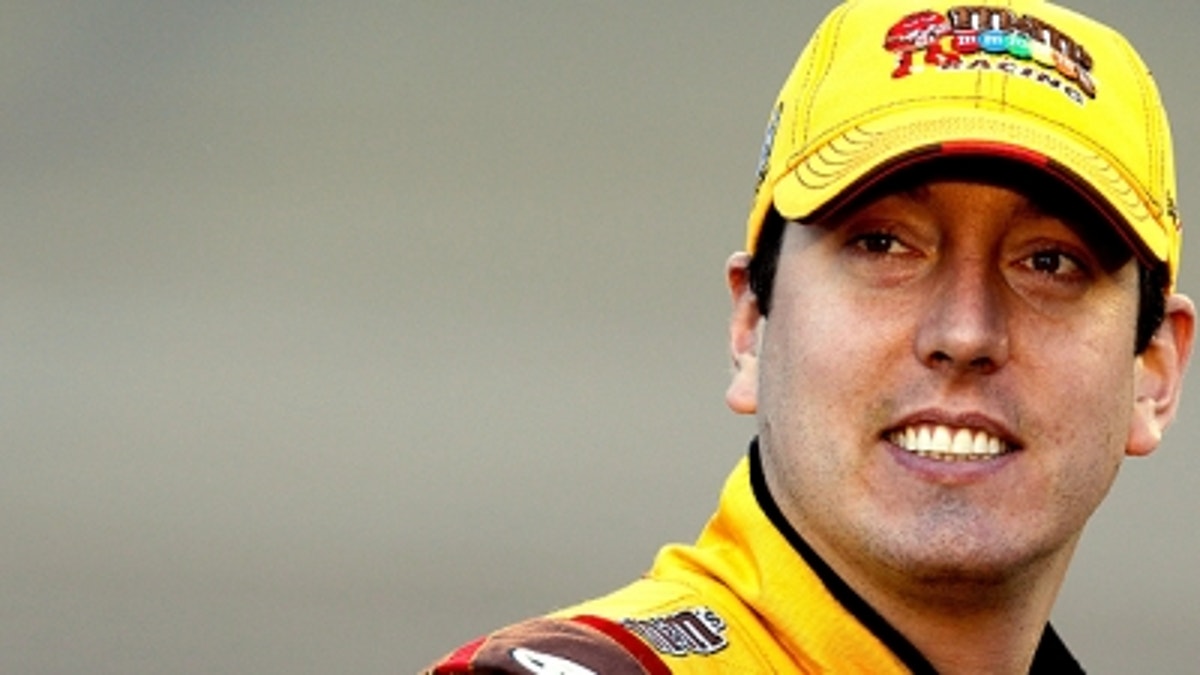 If what's gone down so far this weekend at Phoenix International Raceway is any indication, Kyle Busch should drub the field in this afternoon's AdvoCare 500, the penultimate race in the Chase for the Sprint Cup.
All weekend long, Busch has shown the kind of dominance rarely seen at any given track. He put the No. 18 Joe Gibbs Racing Toyota on the pole for today's race and in the No. 1 slot in all three practice sessions.
Clearly, Busch has been in a class of his own since his car rolled off the trailer Friday morning, which makes it even more frustrating for him that he's not in the Chase and is not part of the championship discussion.
But it's what happens behind Busch that may prove the most intriguing on this chilly fall afternoon in the Valley of the Sun.
PIR was expected to be a place where NASCAR Sprint Cup points leader Jimmie Johnson had a narrow, but noticeable, advantage over second-place Brad Keselowski.
Not so.
On Friday, Keselowski qualified 14th, a full 10 positions ahead of Johnson. And in all three practice sessions, the No. 2 Penske Racing Dodge has been faster than the No. 48 Hendrick Motorsports Chevrolet. Not a lot faster, necessarily, but faster nevertheless.
Coming into today's race, Johnson leads Keselowski by 7 points with only the AdvoCare 500 and next weekend's Ford 400 on the schedule.
Yesterday's NASCAR Nationwide Series race showed how quickly things can change, however: Ricky Stenhouse Jr. and Elliott Sadler began the day tied in points, but Sadler's late-race crash meant Stenhouse left with a nearly insurmountable lead of 20 points.
The bad qualifying effort doesn't automatically doom Johnson to a poor finish; after all, he qualified 37th at Bristol in August and 20th at New Hampshire in September and finished second both times.
But after winning the pole and the race and scoring the maximum number of points the last two weekends at Texas and Martinsville, Johnson had an undeniable momentum advantage. In past editions of the Chase, whenever that was true, Johnson always summarily finished off the competition.
This weekend, though, Keselowski has the advantage so far and very well could leave today with the points lead. After all, in each of the last two seasons, the leader going into Phoenix — Denny Hamlin in 2010 and Carl Edwards last year — failed to win the championship.
Then there's the irony in what's gone on so far at PIR: Throughout most of the Chase, Keselowski has not had quite as much speed in his car as Johnson has, and as a result has had to rely on fuel mileage, tire management and daredevil pit strategy to get where he is.
That could all be reversed today and it could be Johnson and his crew chief, Chad Knaus, who have to gamble a little bit on track position to get to the front of the field.
And don't forget last weekend at Texas, where the two nearly crashed out going for the victory at the end of the race. We could very easily see the same thing — or worse — this afternoon in Phoenix. Should be an exciting afternoon.
Tom Jensen is the Editor in Chief of SPEED.com, Senior NASCAR Editor at RACER and a contributing Editor for TruckSeries.com. You can follow him online at twitter.com/tomjensen100.