CUP: Addington Settling In At Stewart-Haas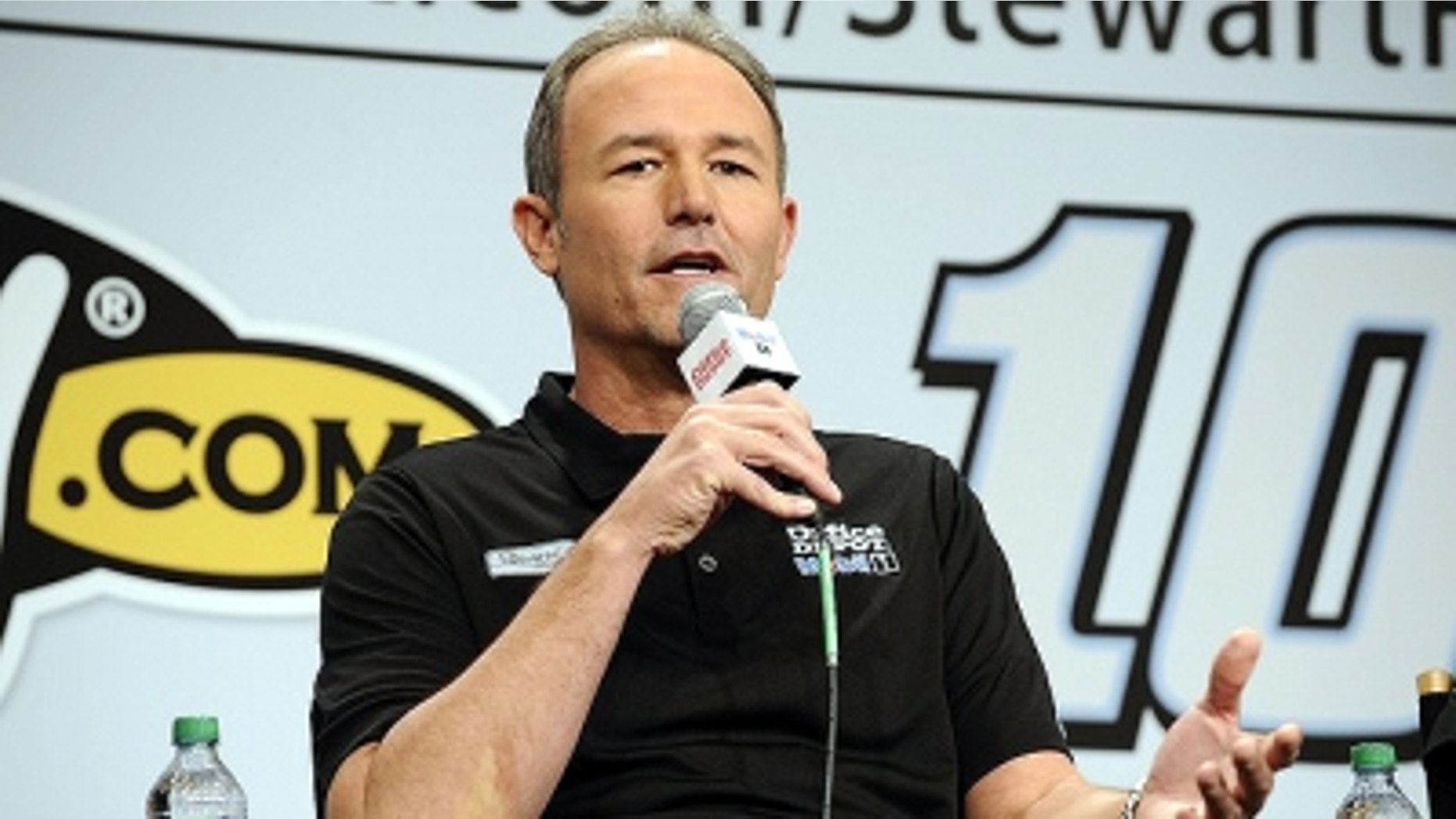 It was really no surprise when Steve Addington landed at Stewart-Haas Racing late last year as Tony Stewart's crew chief.
Through racing connections, particularly at his former job at Joe Gibbs Racing, Addington knew most of the gang already employed at SHR. In fact, he had had discussions with Stewart two years earlier about joining the team, but Stewart wasn't ready to commit to an expanded operation, and Addington moved on to Penske Racing.
Now, after an up-and-down pairing with former Penske driver Kurt Busch, Addington will open the new season as the top wrench for the defending Sprint Cup champion.
"Everybody that I've run into or worked with in the organization, I've worked with them at some point or beside them at some point [and] they've welcomed me with open arms," Addington said of his new post. "They're giving me everything that I need to go racing with them, and that's it. You've got the supporting cast there that's going to be successful.
"This is where I wanted to come – with these racers and with these people. That was my goal after trying to get over here two years ago. The opportunity came up, and it's what I wanted to do."
Addington, who started racing on the dirt tracks of the Carolinas and later moved into the Nationwide series with South Carolina driver Jason Keller, said his style fits well with Stewart's.
"Tony is old school," he said. "I still work a race car off the driver's feel. I'll look at a computer and write some stuff down, but it all comes back to making the driver comfortable to go fast.
"My passion for the sport is to go and work really hard and use the resources I have to give the driver a good car to go out and win on Sundays. No matter who you work for and deal with, that's your goal.
"I had that same passion up to Homestead with the 22 car with Kurt. I wanted to go out and win that last race. That's the way it's been with every driver I've worked for."
Instead of a victory, Addington's last race with the Penske team at Homestead ended with Busch in another controversy, and he and Penske soon went different ways. Addington and other team members sometimes were targets of Busch's wrath in a rollercoaster season, but Addington said he has moved on from all that.
"I think Kurt is addressing the problem," he said. "I think it opened his eyes to what direction he needed to go in. I still talk to him on the phone. He still calls me. I'm trying to help him out all I can with his transition to Phoenix Racing. I have a lot of respect for him.
"I think he's going to take a step back and get his act together and come back strong. I think he has a lot of passion for what he does, and I think he realize he's going to have his bad days and that he needs to harness that frustration."
Mike Hembree is NASCAR Editor for SPEED.com and has been covering motorsports for 29 years. He is a six-time winner of the National Motorsports Press Association Writer of the Year Award.