CUP: Addington Right At Home With SHR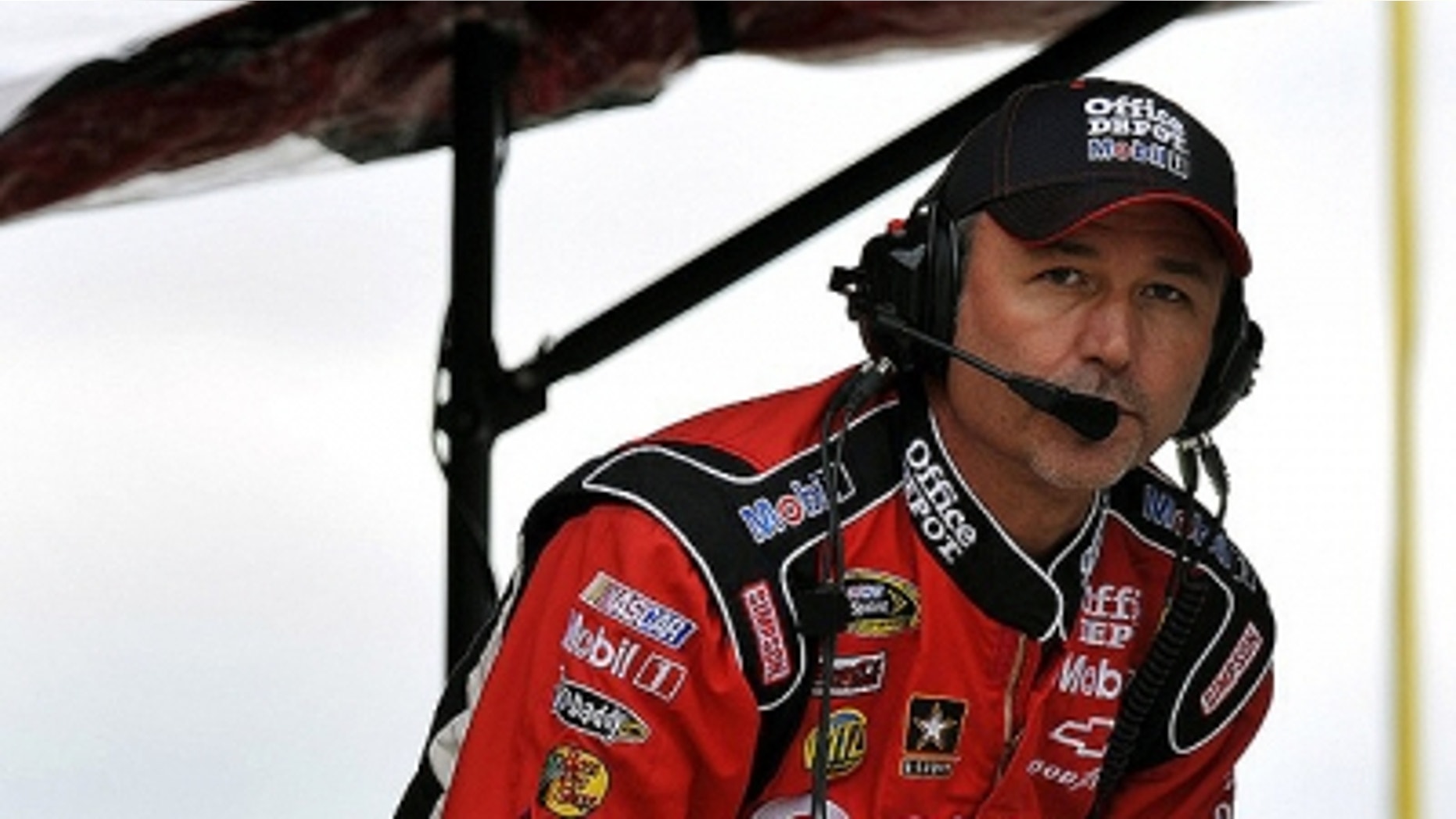 If there is anyone as happy with the start of Tony Stewart's 2012 NASCAR Sprint Cup season as Stewart himself is, it has to be his new crew chief, Steve Addington.
Stewart, of course, made headlines last year when he decided to fire crew chief Darian Grubb before the Chase for the Sprint Cup began. Stewart then went on to win five of the 10 races in the Chase and score his third career Cup championship and first for Stewart-Haas Racing, his home since 2009.
The spectacular finish to Stewart's season, combined with the buzz around his getting rid of Grubb, could have created a lot of pressure for any crew chief who climbed atop Stewart's pitbox this year.
But for Addington, the transition has been relatively seamless, helped no doubt by the success the team has enjoyed, with Stewart the first two-time winner in the Sprint Cup Series this year.
There's more to it than that, though.
Addington, who was born on the Fourth of July in 1964, grew up in Spartanburg, S.C., one of the hotbeds of stock-car racing. He spent 15 years toiling quietly as a crew chief in the NASCAR Nationwide Series, including 11 working with Jason Keller.
Then he spent nearly two full years as Kyle Busch's crew chief at Joe Gibbs Racing and two more in the same capacity with Kurt Busch at Penske Racing.
Add all that experience up and you get someone who doesn't rattle easily under pressure and never gets too high or too low. Instead, Addington is a steadying hand, which makes him an excellent fit for Stewart and vice versa.
"A lot of times when crew chiefs change race teams, they bring the whole team with them," said Stewart. "Steve came by himself to our organization and had to learn a whole different group of guys to work with. I think he's settled in quickly and really gets along good with our guys, learned our system really quick."
The results show the knowledge Addington has acquired over the years.
"He brings so much to the table," Stewart said of his crew chief. "We've learned a lot from him. He's made great adjustments through the off-season and those results are showing right now."
For his part, Addington is equally pleased with where he's at.
"I think we can keep doing this if we just keep our heads on straight and the communications are good," said Addington. "Tony is just awesome with feedback. It's none of this, 'You didn't do anything.' You make a change; he tells you whether it was good, bad, or whatever. He'll say you didn't fix what he was looking for, but he tells you what it did somewhere else on the racetrack. So, that makes life a lot easier to go back and sit and look at your notes and come in on Sunday morning with a game plan."
And both Stewart and Addington have benefitted greatly from another new hire this year at SHR: competition director Greg Zipadelli, who was Joey Logano's crew chief at JGR for the last three years and before that, Stewart's crew chief for a decade.
"What they've put in place here with bringing Zippy in to work with Tony and myself at the racetrack like that, he sits down with us, even with Tony and Ryan (Newman) in a debrief, he asks the questions and opens your mind up to different things," Addington said of Zipadelli. "That's really cool that he can sit back and watch the big picture, what's going on in practice and things, then ask you questions. You go back and look at different areas of the car and your setups and your notes and stuff. That's brought a lot to the table. I think that's helped us a ton, too."
"We really have a great team now," added team co-owner Gene Haas. "Tony rolls off the haulers fast. They spend a little bit of time tweaking the cars, getting them right. The result is that we are going to be competitive at every track we go to now."
Tom Jensen is the Editor in Chief of SPEED.com, Senior NASCAR Editor at RACER and a contributing Editor for TruckSeries.com. You can follow him online at twitter.com/tomjensen100.