Cubs' Russell 'okay' with giving up jersey number to Heyward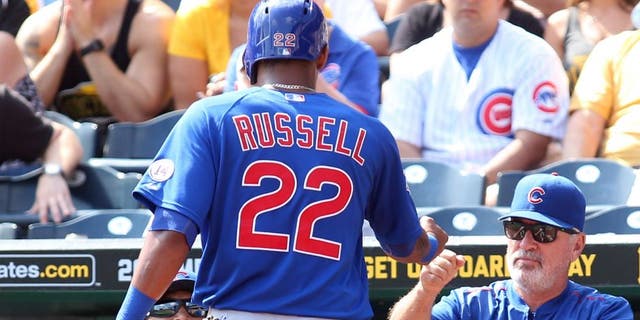 Understandably, players on the Chicago Cubs are excited about the possibilities with Jason Heyward signing an eight-year, $184 million contract last week to join the club.
With the Cubs signing Heyward, however, there's a possible cost for shortstop Addison Russell -- his jersey number.
Despite sounding a bit bummed to be losing No. 22 on his back, Russell otherwise seems willing to give it up for Heyward.
The cost for Heyward could be considerable if he wants to keep the jersey number he's worn since breaking into the majors with the Atlanta Braves in 2010. Typically players' asking price for a new teammate to obtain their jersey number ranges from pricey electronics up to a hefty amount of money.
How nice will Russell be to his new teammate Heyward?