Cubs prospect makes eye-popping catch during Futures Game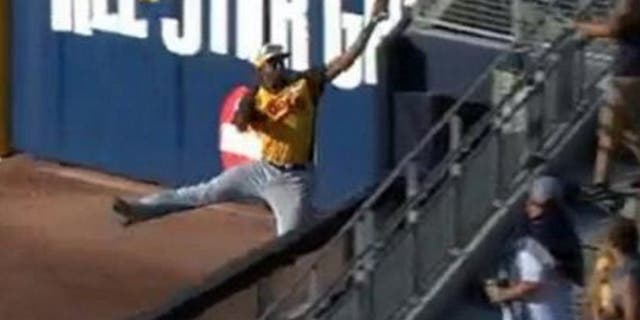 NEWYou can now listen to Fox News articles!
The Chicago Cubs' future looks just as bright as their present.
Cubs prospect Eloy Jimenez turned heads Sunday night during the Futures Game, which pits the best minor league prospects from the United States against international players.
Jimenez apparently has no fear in the outfield, crashing into a side railing and nearly flipping over while making a phenomenal catch in the seventh inning.
Jimenez, the No. 10 prospect in the Cubs' system, might be a few years away from Wrigley Field, currently playing at Class A. But it looks like he's having no problems with that level of competition, hitting .332.