Cubs owner Tom Ricketts wants to make amends with Steve Bartman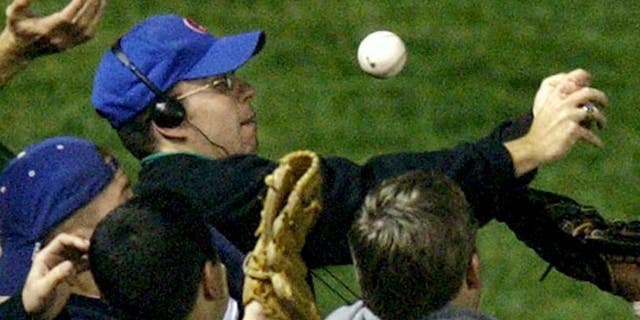 It has been two weeks since the Chicago Cubs ended their infamous 108-year World Series drought. After all the parades, talk-show appearances, special honors and David Ross selfies, one persistent question remains: Where is Steve Bartman?
It's a topic that Cubs owner Tom Ricketts addressed in a wide-ranging interview with USA Today. Ricketts didn't go into any detail about possible plans for Bartman, and it remains to be seen if Bartman has any desire to be a willing participant. However, there has been a movement among Cubs fans for Bartman to throw out the first pitch at the 2017 home opener.
"I'm sure we'll reach out to him at the right time,'' Ricketts revealed, "and I'm sure we'll figure something out that provides closure for everybody. Hopefully, we can make it work.
"But you know, I never focused on ghosts or curses or Bartmans or any of that stuff. It's always been about needing a better team on the field. We wanted to eventually get to that point where we can pick out rings, like we did (Tuesday), and here we are.''
Bartman, who has been in hiding since he inadvertently interfered with a foul ball in Game 6 of the 2003 NLCS, reportedly was "overjoyed" after the Cubs' Game 7 win over the Indians earlier this month.