Cubs now get 13 consecutive games against sub-.500 competition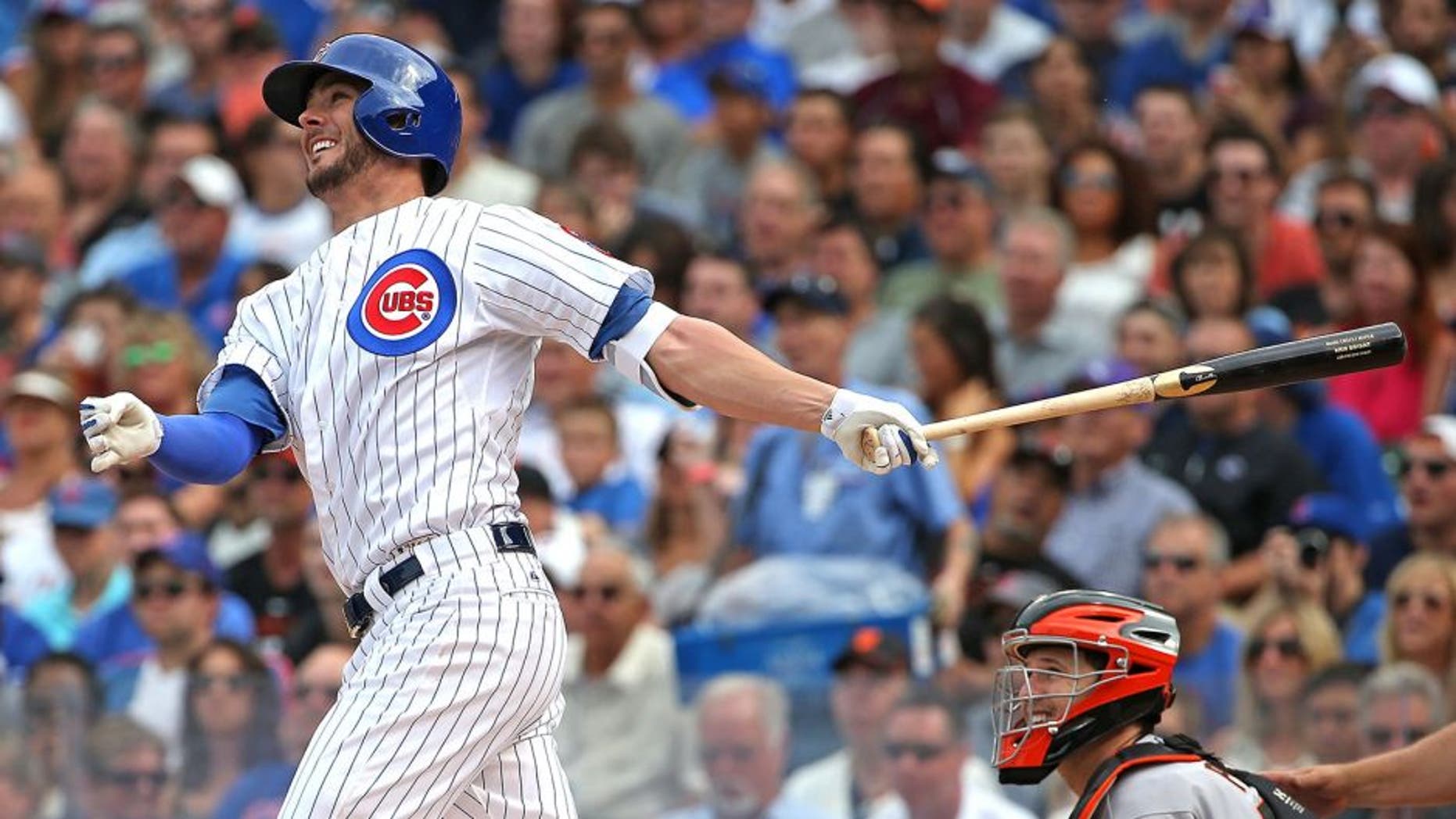 When the San Francisco Giants arrived at Wrigley Field on Thursday for the start of a four-game series, they held a half-game lead over the Chicago Cubs for the second wild-card spot.
Sure, the Cubs had played better since their July spiral, but no one could have imagined a sweep in the Cubbies favor to put them 3.5 games clear of the Giants.
The Cubs have now won 11 of 13 games and are 8-1 in August.
After a needed off day on Monday, Chicago will not play a team with a record above .500 for 13 consecutive games. Considering how poorly the Cubs played during their most recent stretch against sub-.500 teams, maybe this young team needs to face top competition to get its juices flowing.
Still, the upcoming schedule against the Brewers, White Sox, Tigers, Braves and then a one-game makeup against the Indians provides the Cubs an excellent opportunity to build on its wild-card lead before landing in San Francisco on August 25 for the start of a three-game series.