Cubs manager Joe Maddon might finally be on 'Curb Your Enthusiasm'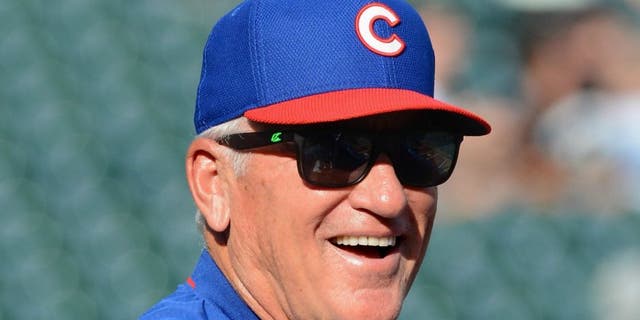 NEWYou can now listen to Fox News articles!
Chicago Cubs manager Joe Maddon, being the cultured guy that he is, was excited like everyone else to hear that HBO is bringing back Larry David's "Curb Your Enthusiasm" for a ninth season.
Maddon is a fan of the show and friends with comedian and "Curb" actor Jeff Garlin.
Last year when Garlin visited Maddon before a Cubs game, he promised Maddon that he'd get him a cameo on the show if it were to ever come back. It was all just a dream then.
Now, Maddon might actually get that shot. Speaking with reporters Tuesday, Maddon hasn't forgotten the promise and is absolutely still up for appearing on the show.
"His people have not reached out to my people yet," Maddon said. "I have not been contacted yet. I haven't seen Jeff in a while, so we haven't communicated. We're all happy that it's coming back, man. It's still the best. It's absolutely the best. If [Jeff] said he's going to make it happen, we'll make it happen."
Maddon said he wants to play Larry David or Bernie Sanders on the show -- "One of the two" -- but we'll happily take whatever the "Curb" bosses want to give him. More Joe Maddon in your life is a good thing.