Cubs clobber Giants out of wild-card race while matching 2014 wins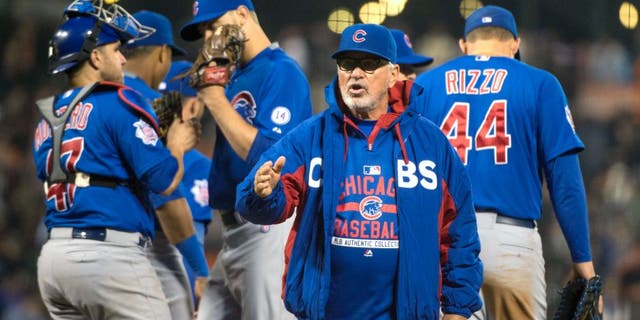 The Chicago Cubs have singlehandedly clobbered the San Francisco Giants out of the wild-card race. Following a four-game sweep earlier this month at Wrigley Field, the Cubs got this three-game set in San Francisco off to a rollicking start.
Cubs right-hander Jake Arrieta continued his march toward the Cy Young award by capturing his league-leading 16th victory. Rookie Kyle Schwarber banged his 12th home run and the Cubs took an 8-5 victory to push 7.5 games clear of the Giants, currently the Cubs' closest competitor for the second wild-card spot.
It was victory No. 73 for the Cubbies against just 51 losses. If 73 wins sounds familiar Cubs fans, it is. That's because it's the club's total number of victories from last season.
Barring a monumental collapse over the final month or so of the season, the Cubs are going to play postseason baseball for the first time since 2008. As a likely wild-card team it means a one-game, do-or-die showdown against, at the moment, the division-rival Pittsburgh Pirates, who still have hopes of catching NL Central-leader St. Louis.
But all that can wait. Tuesday night was a time to reflect on just how far the Cubs have come under first-year manager Joe Maddon, and doing it with a group of young, hustling players that have fans on the North Side believing once again.