Cubs activate catcher Montero, decisions about to loom for Maddon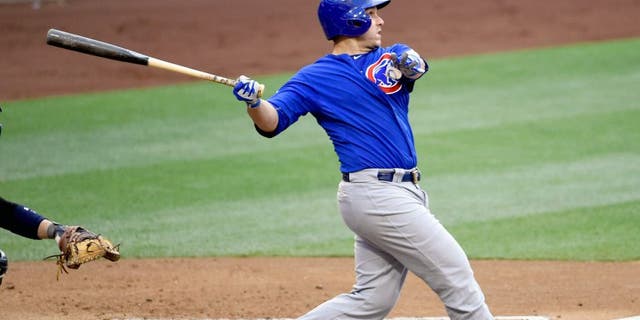 The Chicago Cubs activated catcher Miguel Montero on Friday, bringing about lineup decisions for manager Joe Maddon regarding hot-hitting rookie Kyle Schwarber.
Maddon has already indicated that Schwarber, brought up when Montero went down with a sprained thumb in mid-July and recently completed a rehab assignment.
He's watched Schwarber come in and instantly become a fan favorite, not to mention one of the most valuable bats in the Cubs' lineup.
Now that Montero is available to catch, Maddon will have to decide how to shuffle his lineup to keep Schwarber swinging.