Cuban sounds off on 'FOX Sports Live'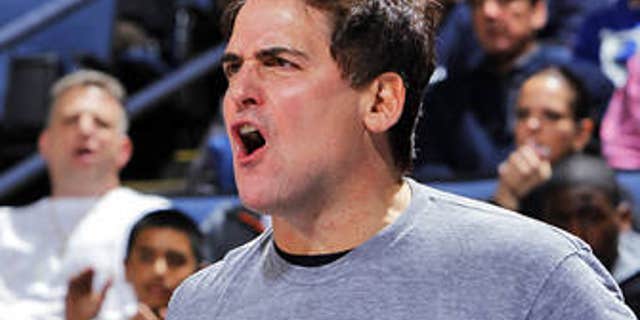 When you invite Mark Cuban for a no-holds-barred interview, you know your asking for trouble; in other words, TV gold. Well, the Mavericks' outspoken owner joined "FOX Sports Live" on Thursday to hit on a variety of topics.
Are the Mavericks in a rebuilding year? "Hell no!" . . . David Stern's blocking of the Chris Paul trade to the Lakers? "That's Twitter nonsense." . . . And who needs Dwight Howard? Not the Mavericks. . . . And this doozie on former Mavs PG Jason Kidd (who helped Dallas to its only NBA championship) as the Nets' new head coach:
"I'd like to say I wish him all the luck in the world but I hope they all suck."
Video: Cuban talks Howard, Nowitzki, Stern
Then the star of "Shark Tank" reviewed some latest golf inventions, like Bubba Watson's hovercraft and a "badass!" way to roll around:
Video: Mark Cuban joins The Buzzer
And how about some one-timers? MLB is like a mafia & a fraternity, and Tony Romo is worth every penny. (And he has words for Puig, t00.)
Video: One-timers with Mark Cuban