Cuban phenom 'Lazarito' close to choosing MLB club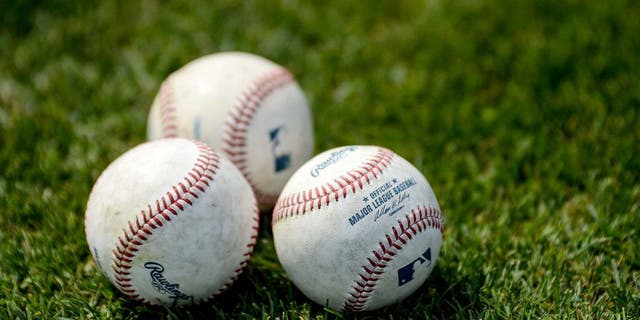 NEWYou can now listen to Fox News articles!
One farm system is about to get a huge boost.
Cuban phenom Lazaro Armenteros, better known as "Lazarito," was declared a free agent by Major League Baseball last month and is expected to make a decision on a club on Wednesday.
"I'm always ready. I'm realizing my dream to play professional baseball," Armenteros told Jesse Sanchez of MLB.com last week. "I'm planning on making a decision on [Wednesday], but only God knows what will happen and when I will sign. I'm not worried about it. I'm just waiting on the right opportunity."
Sanchez goes on to note that nine teams, including the Braves, Cubs, Dodgers, Padres and Phillies, have "strong interest" in the 16-year-old.
Armenteros is considered an elite prospect, coming in at No. 8 on the international prospect list from MLB.com. According to his scouting report, he stands at 6-foot-2, 205 pounds and has impressed with his combination of power, speed and athleticism. Given his size and age, though, he could develop into a corner outfielder if he continues to fill out.
Five teams you can count out on the Lazarito sweepstakes are the Angels, Diamondbacks, Rays, Red Sox and Yankees. They exceeded the international spending limit during the 2014-2015 period and cannot sign a player for more than $300,000 -- a figure Lazarito will likely shatter.